UK Retail Landscape
This manual summarizes Nike's retail presence in the UK. As this was an internal Nike job, I'll only share the creative approaches and the final creative route approved by the client, without going into the actual final product. I presented two creative routes.  The client loved specific elements in both routes and asked that I combine the two routes into a third, combined option.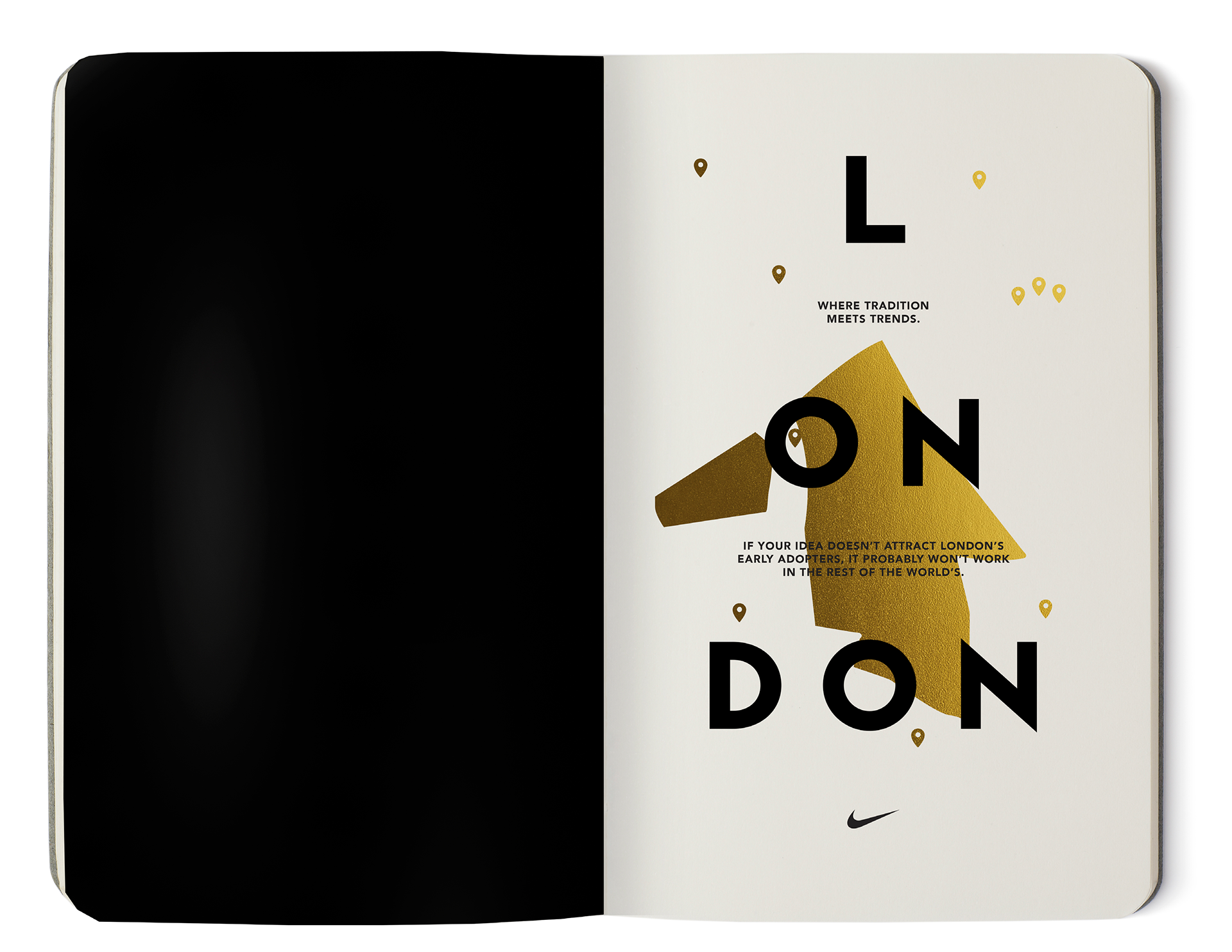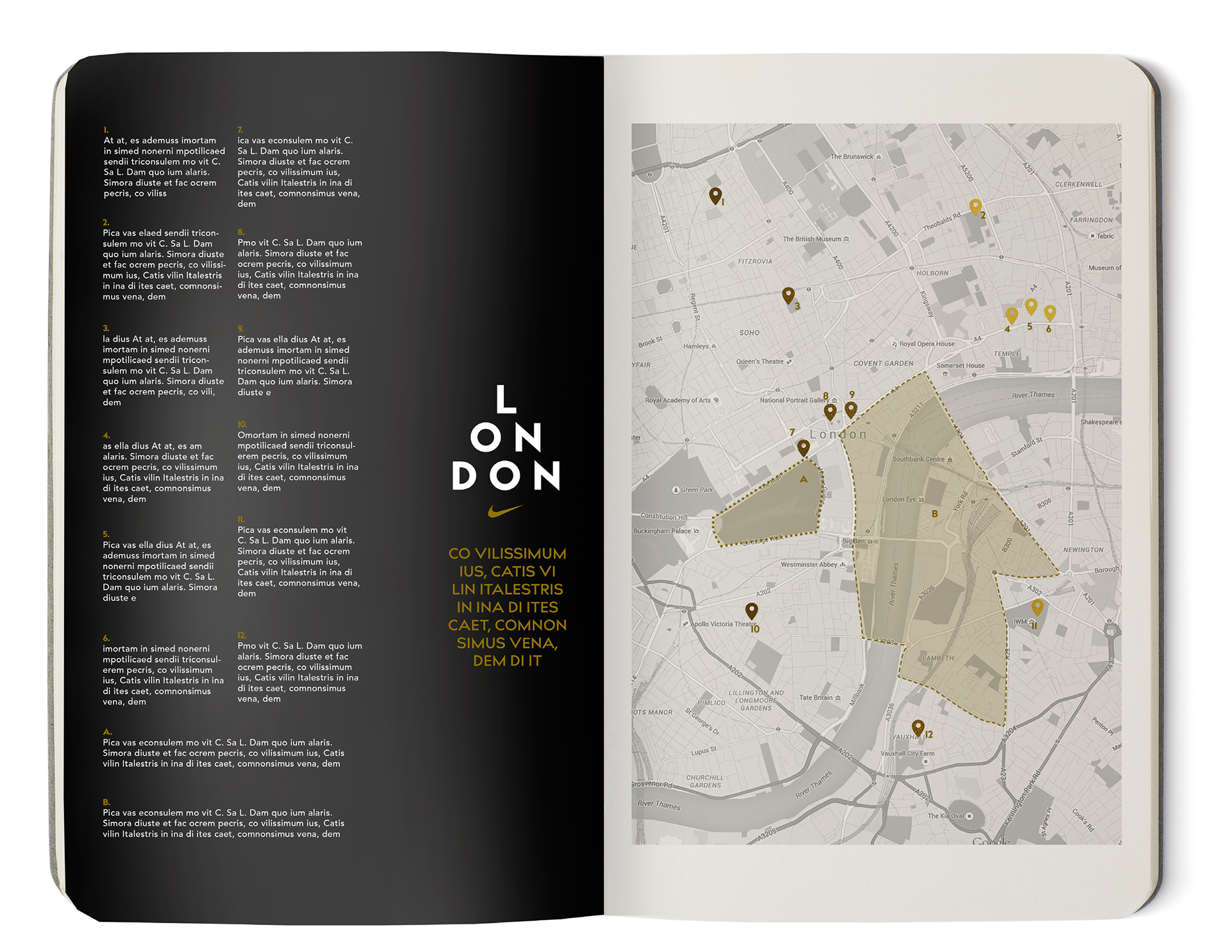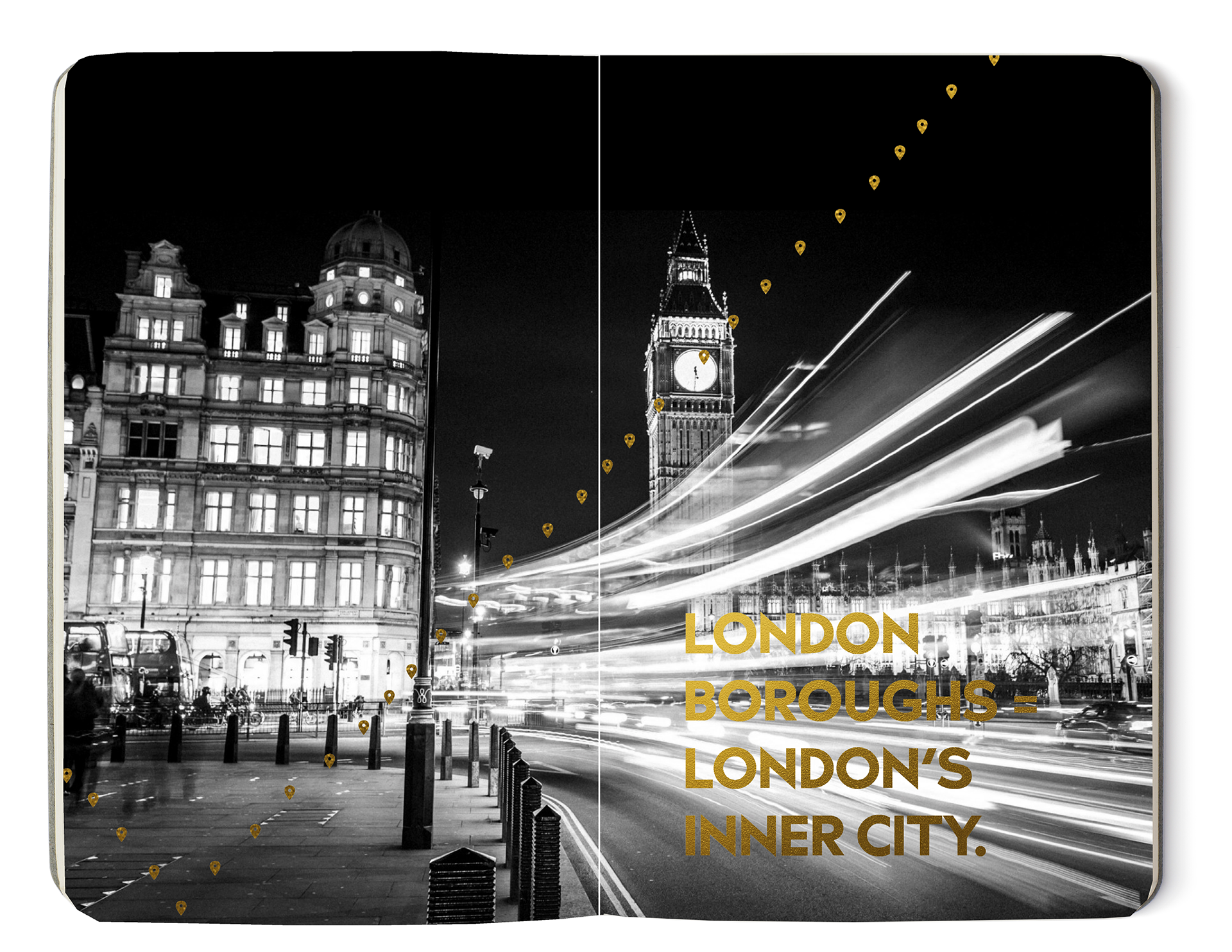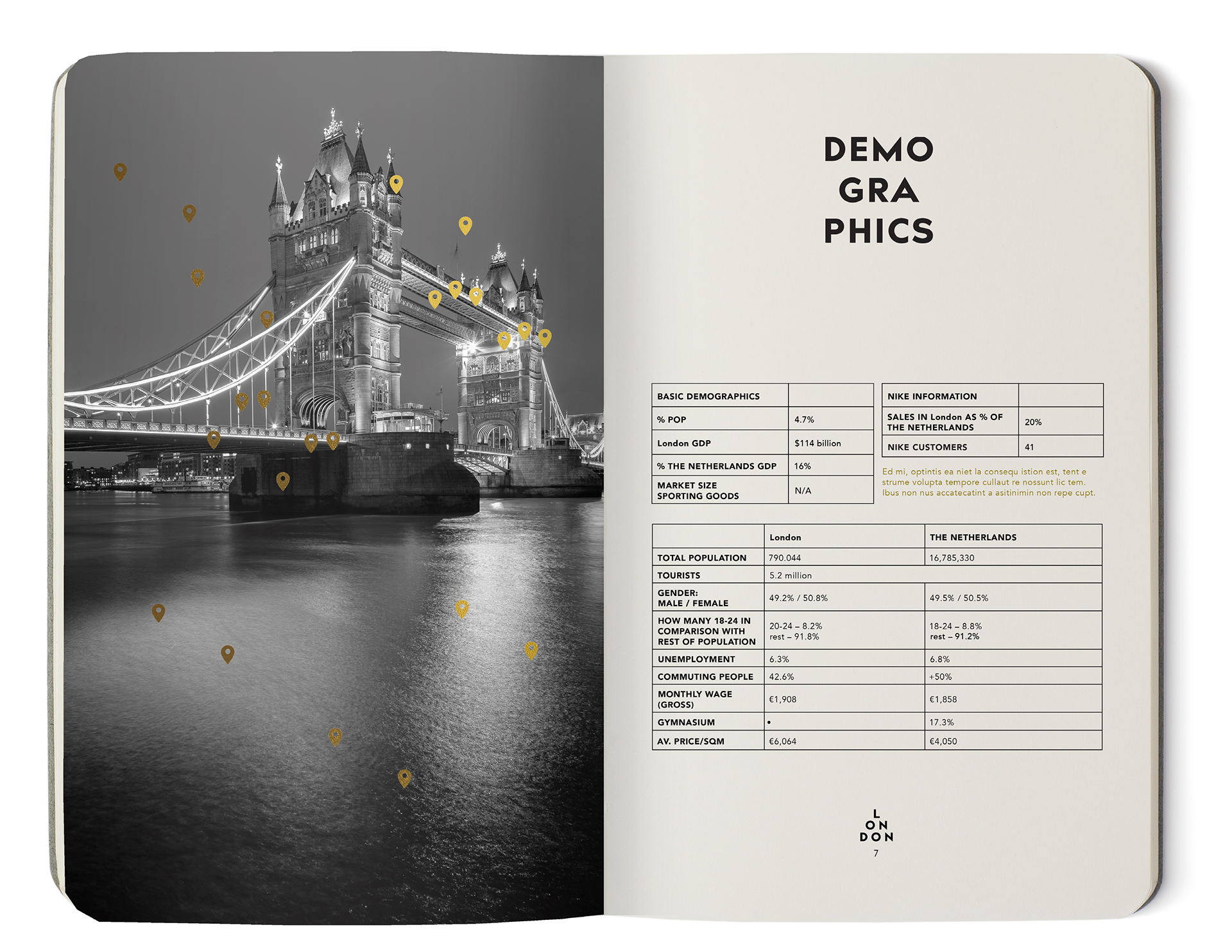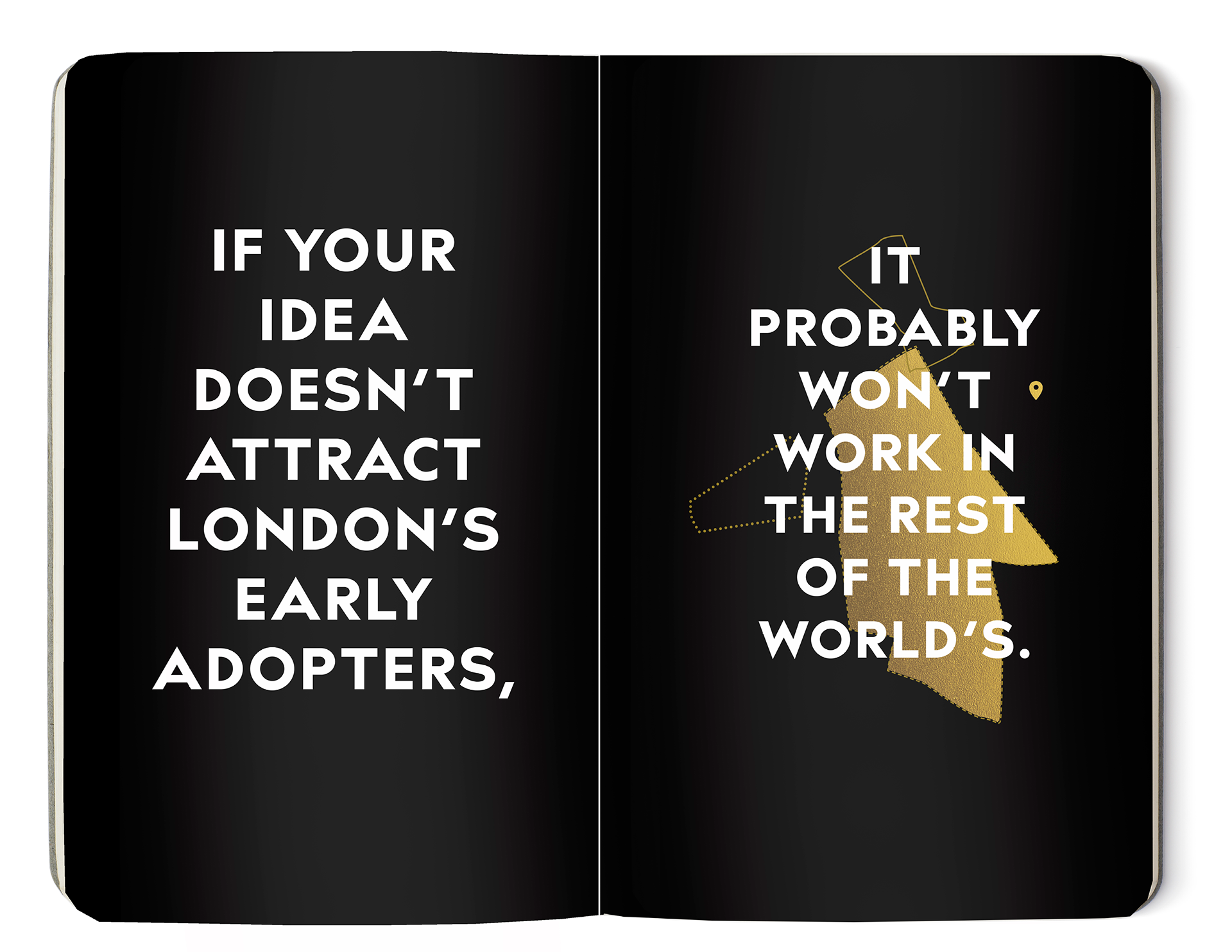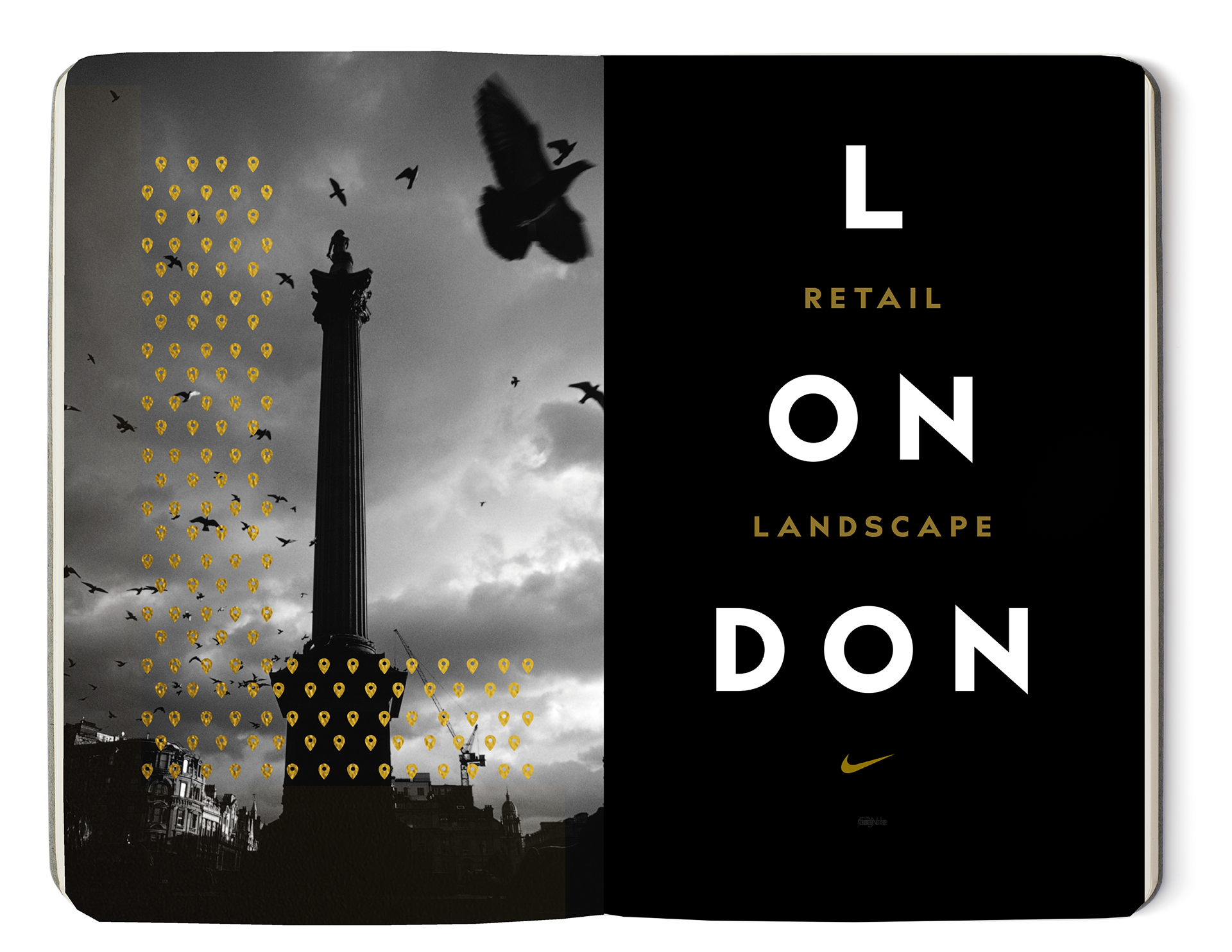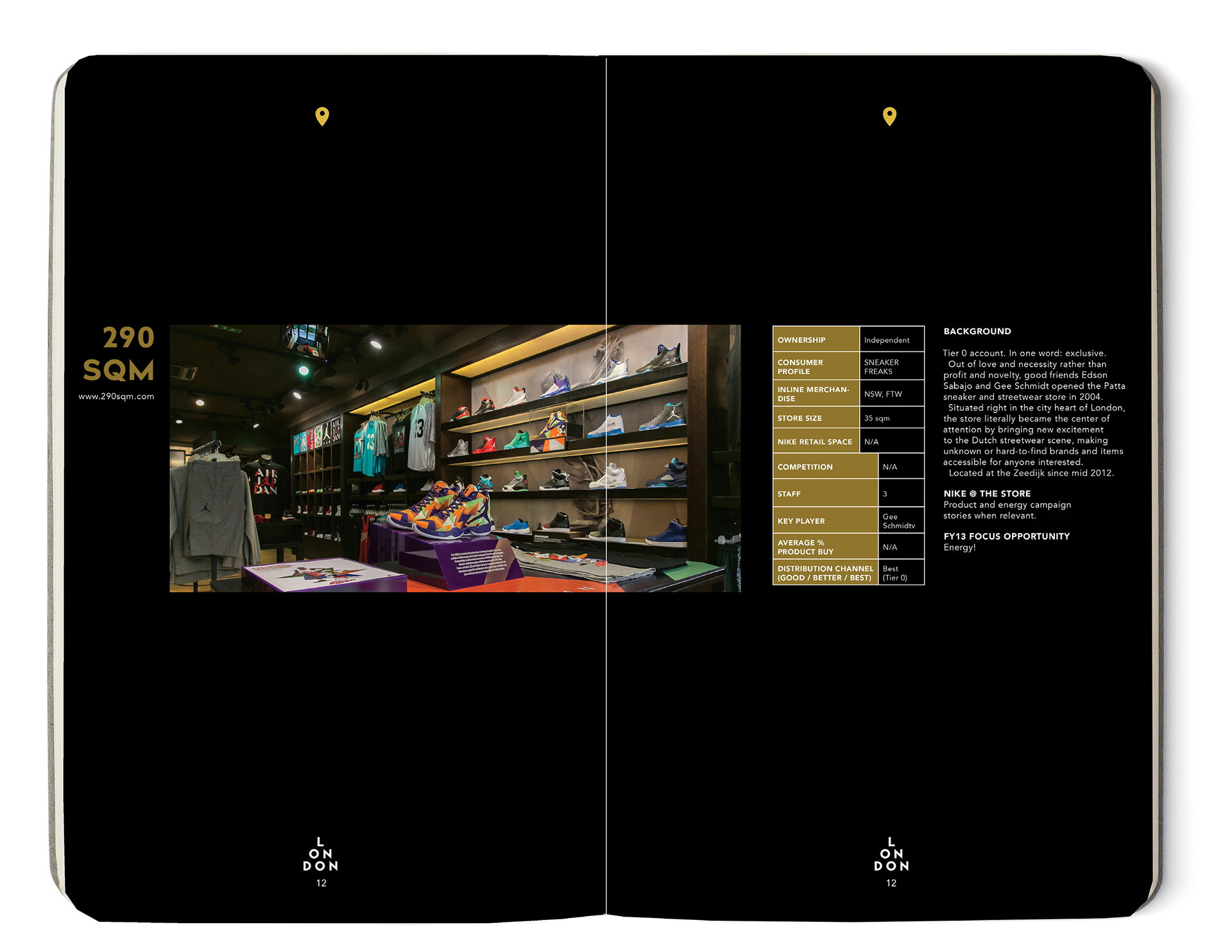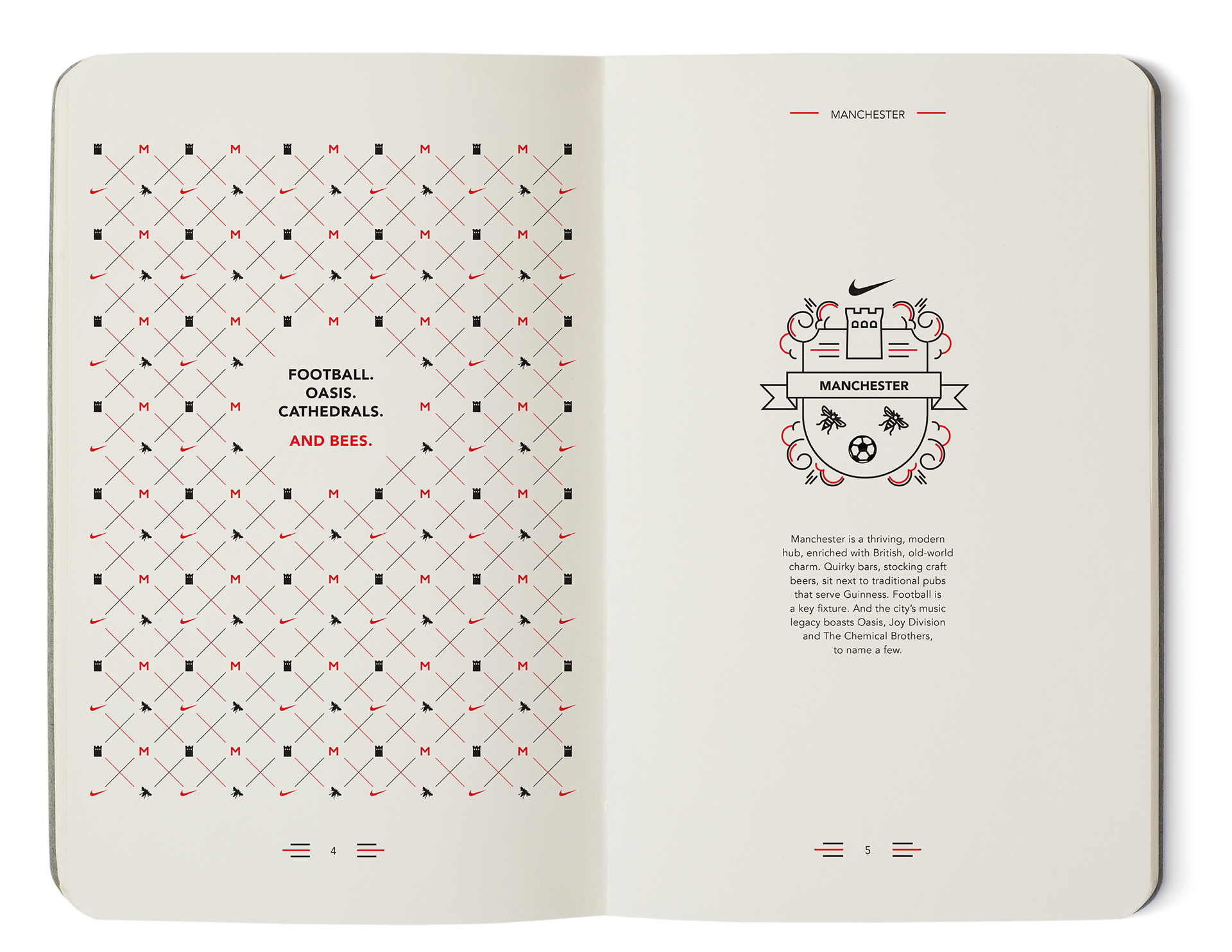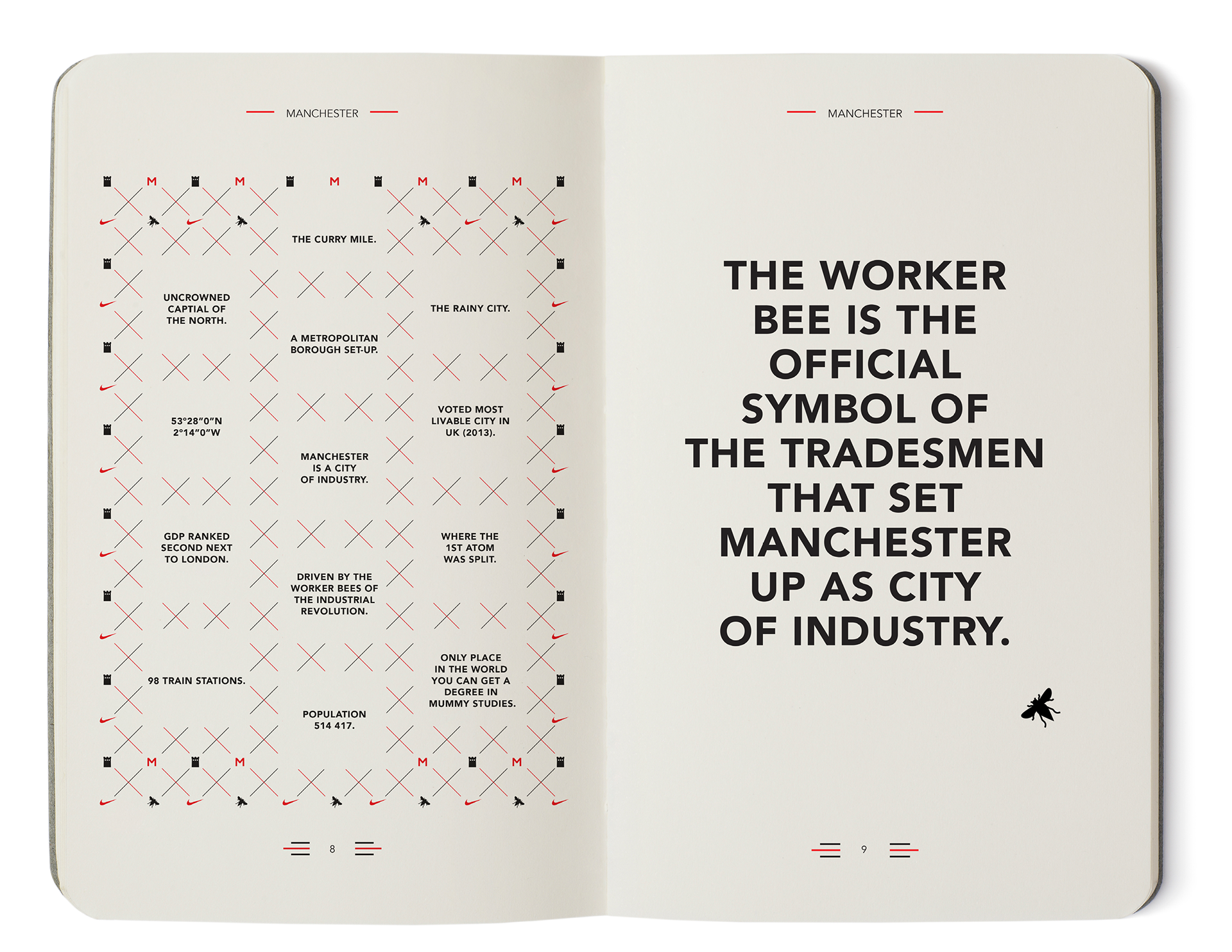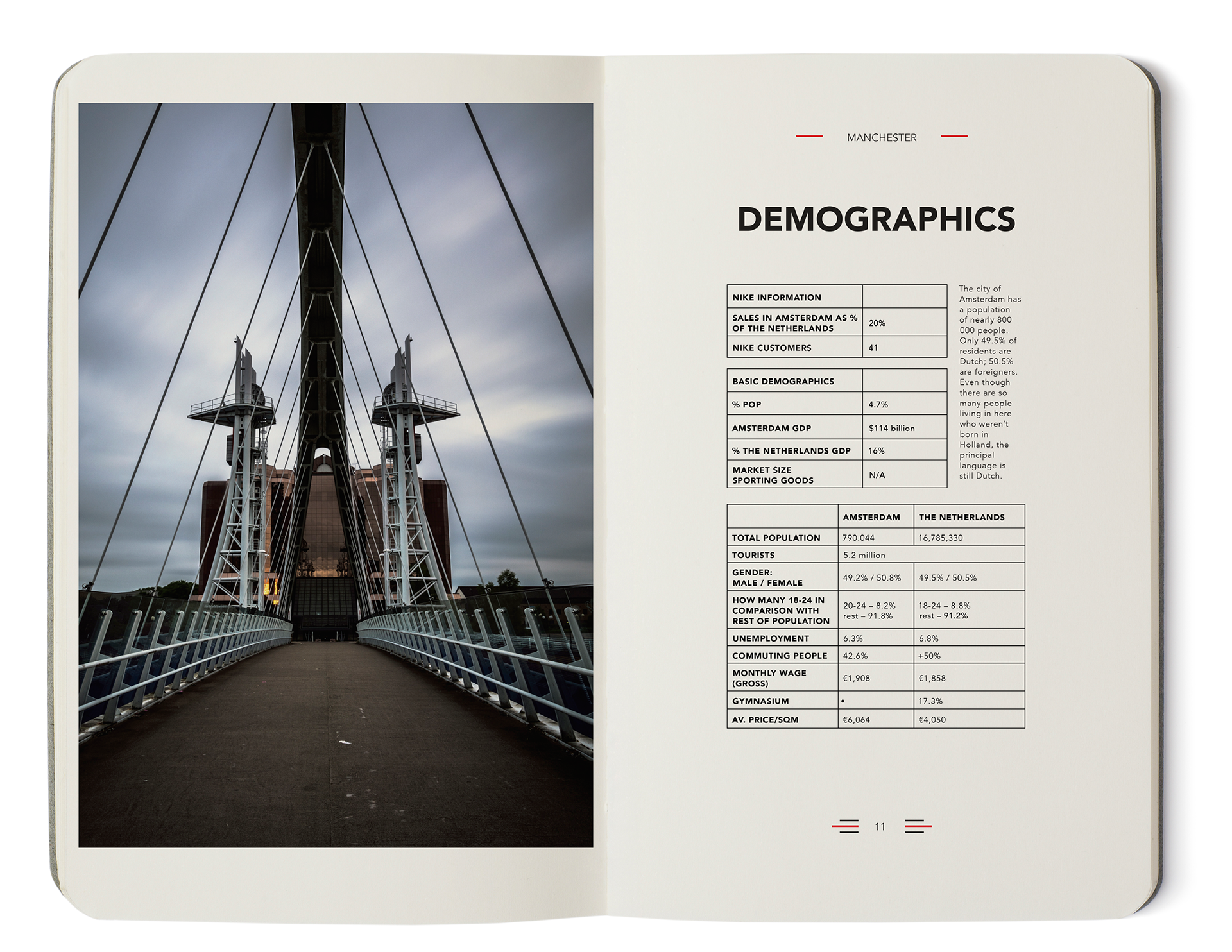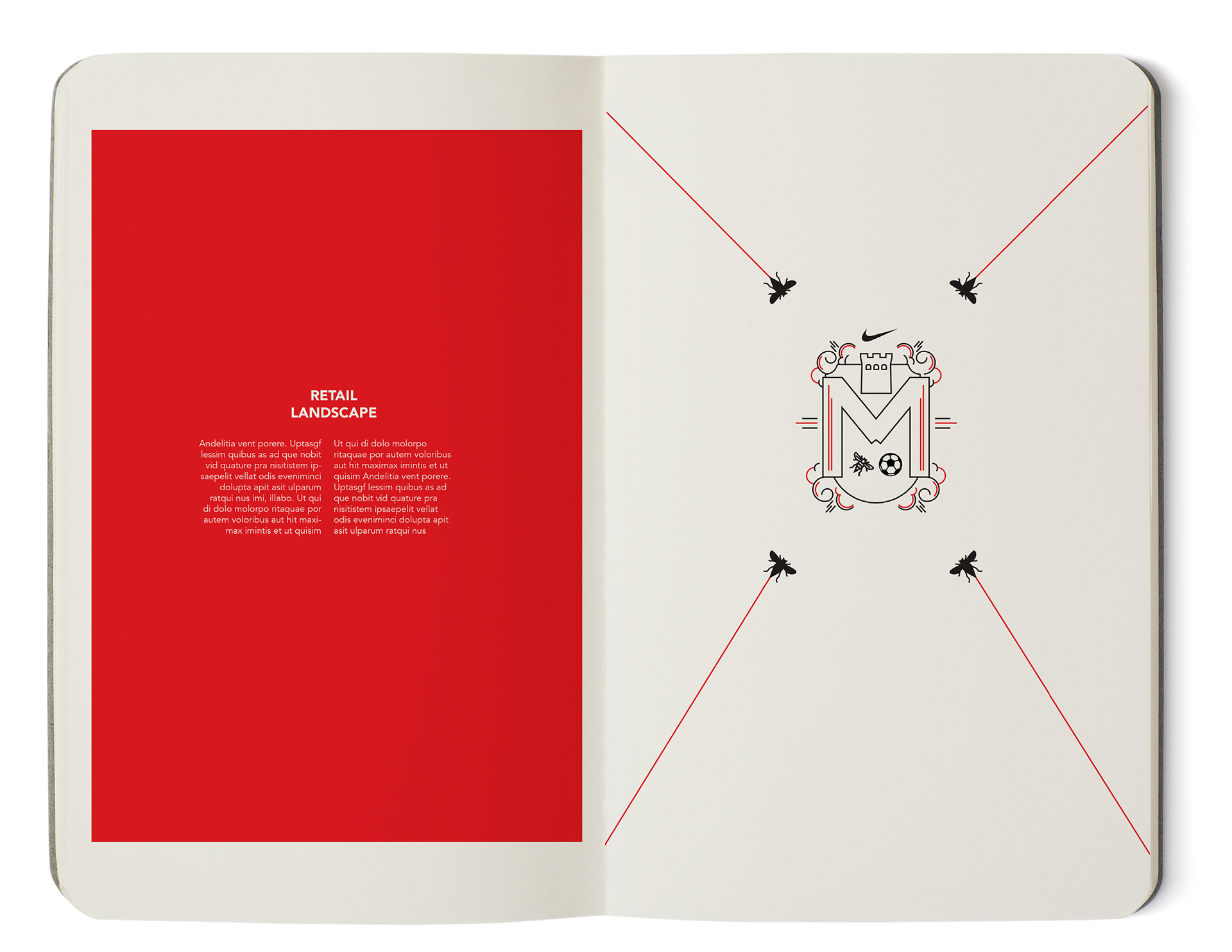 The client loved the bold type of option 1 and the coat of arms and color of option 2.  Concentrating on those apect, I created the last option - which Nike approved.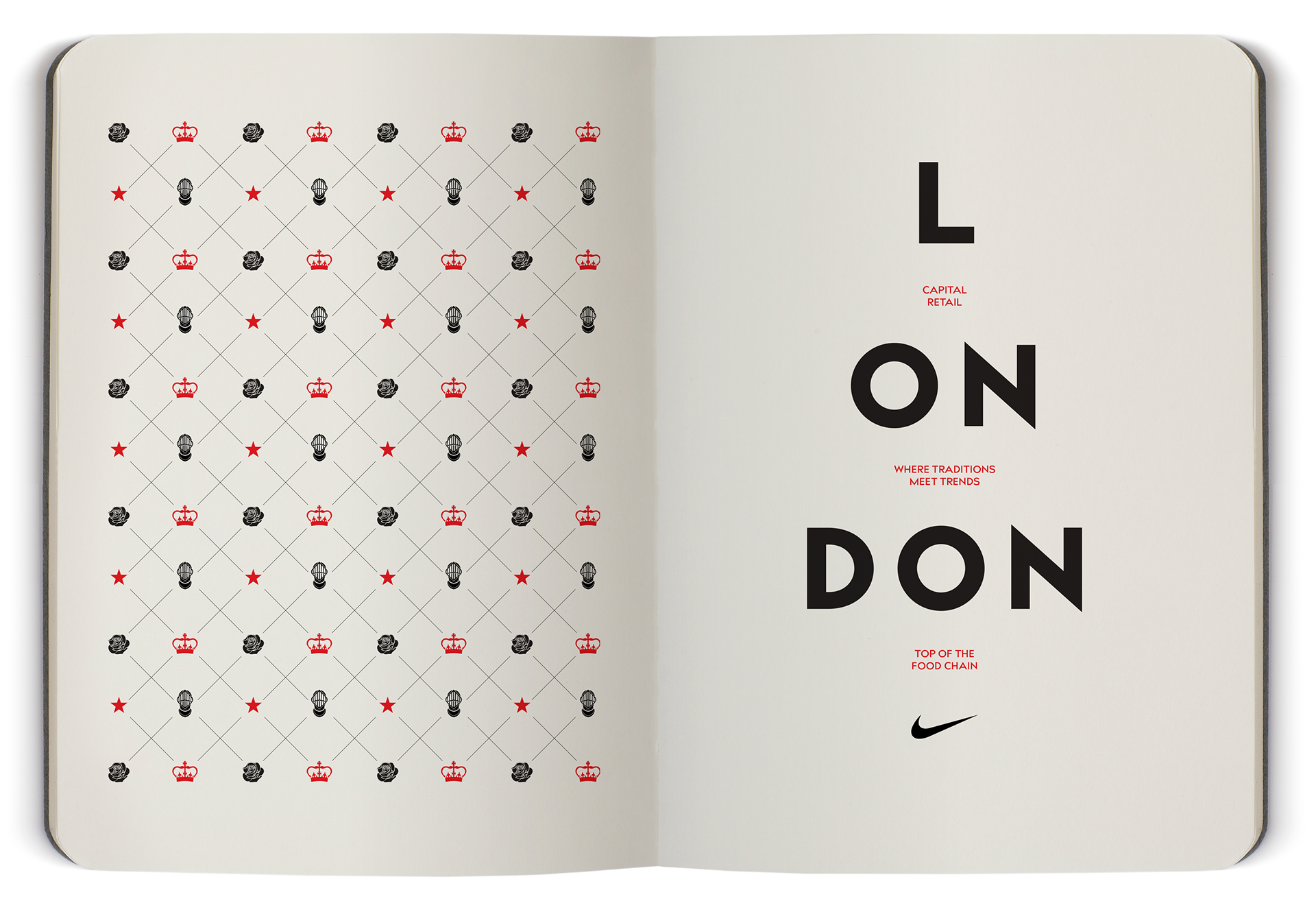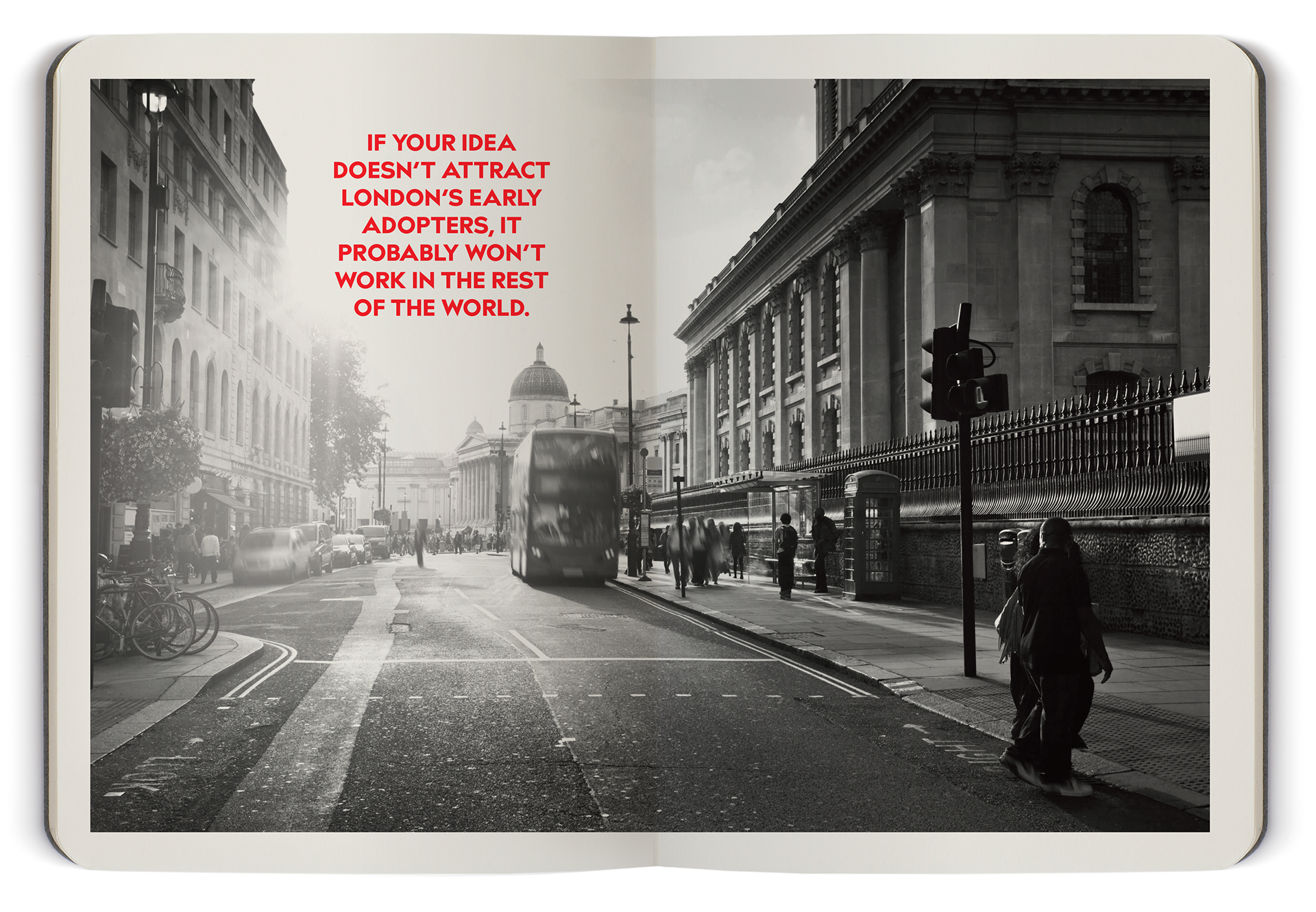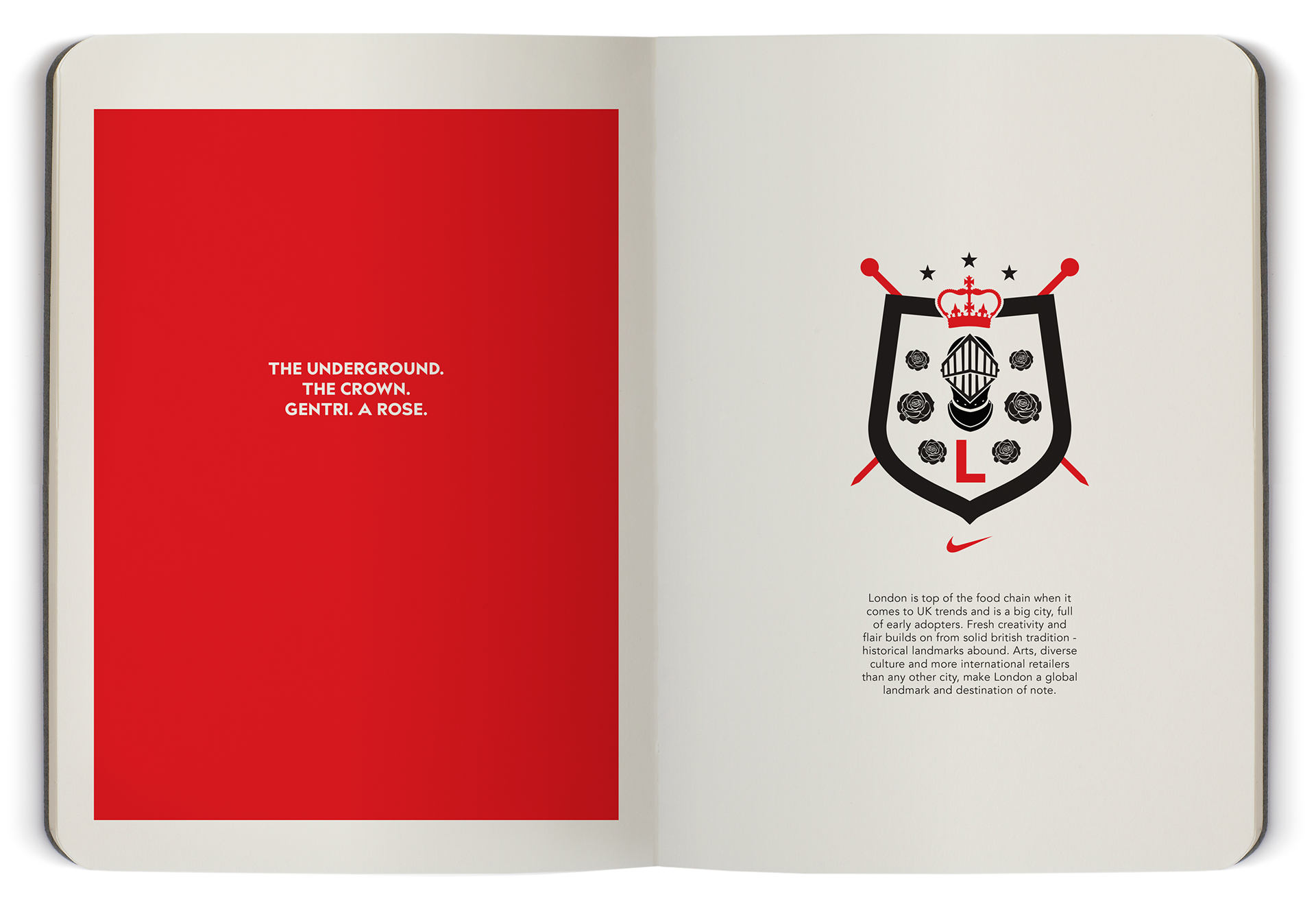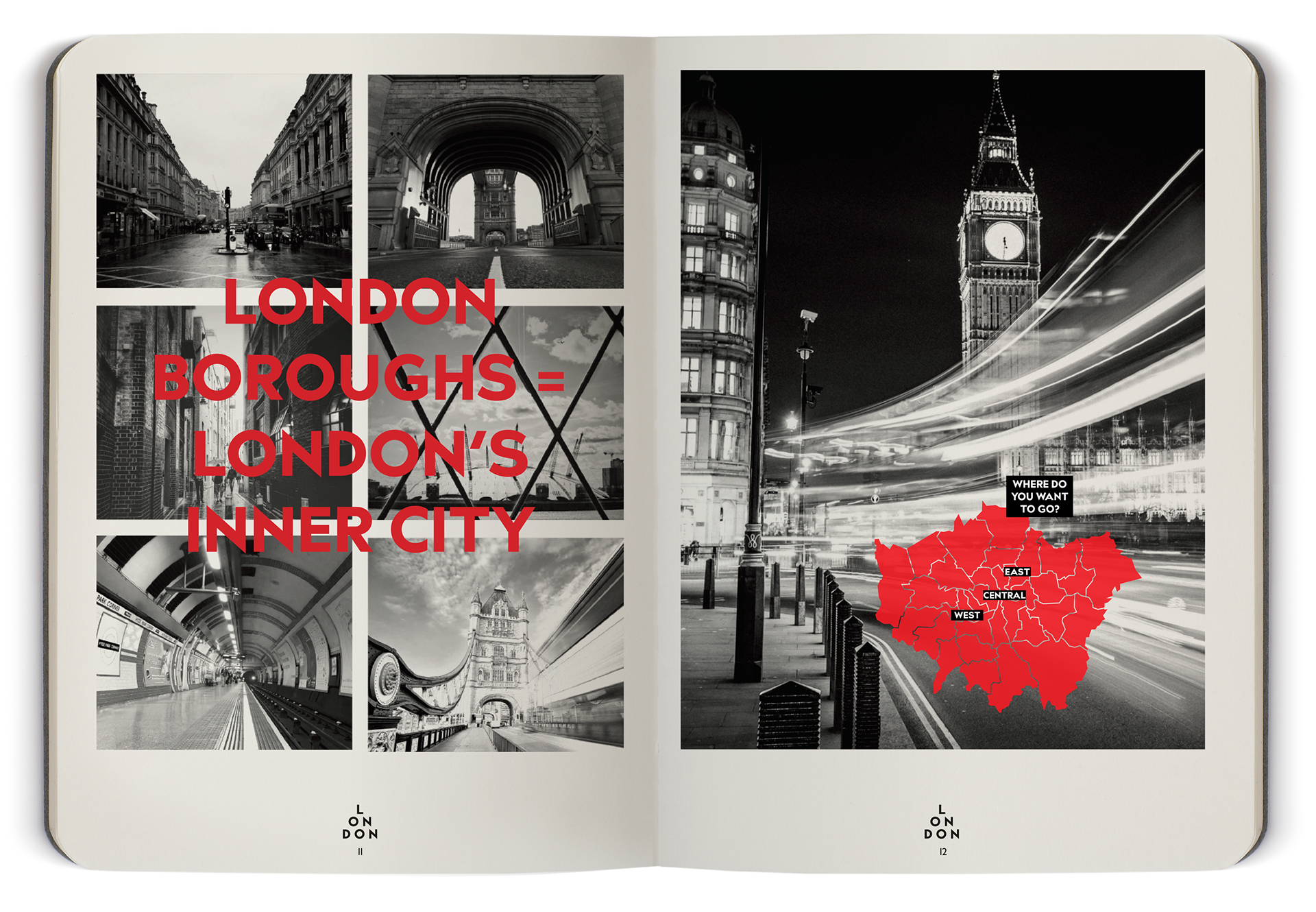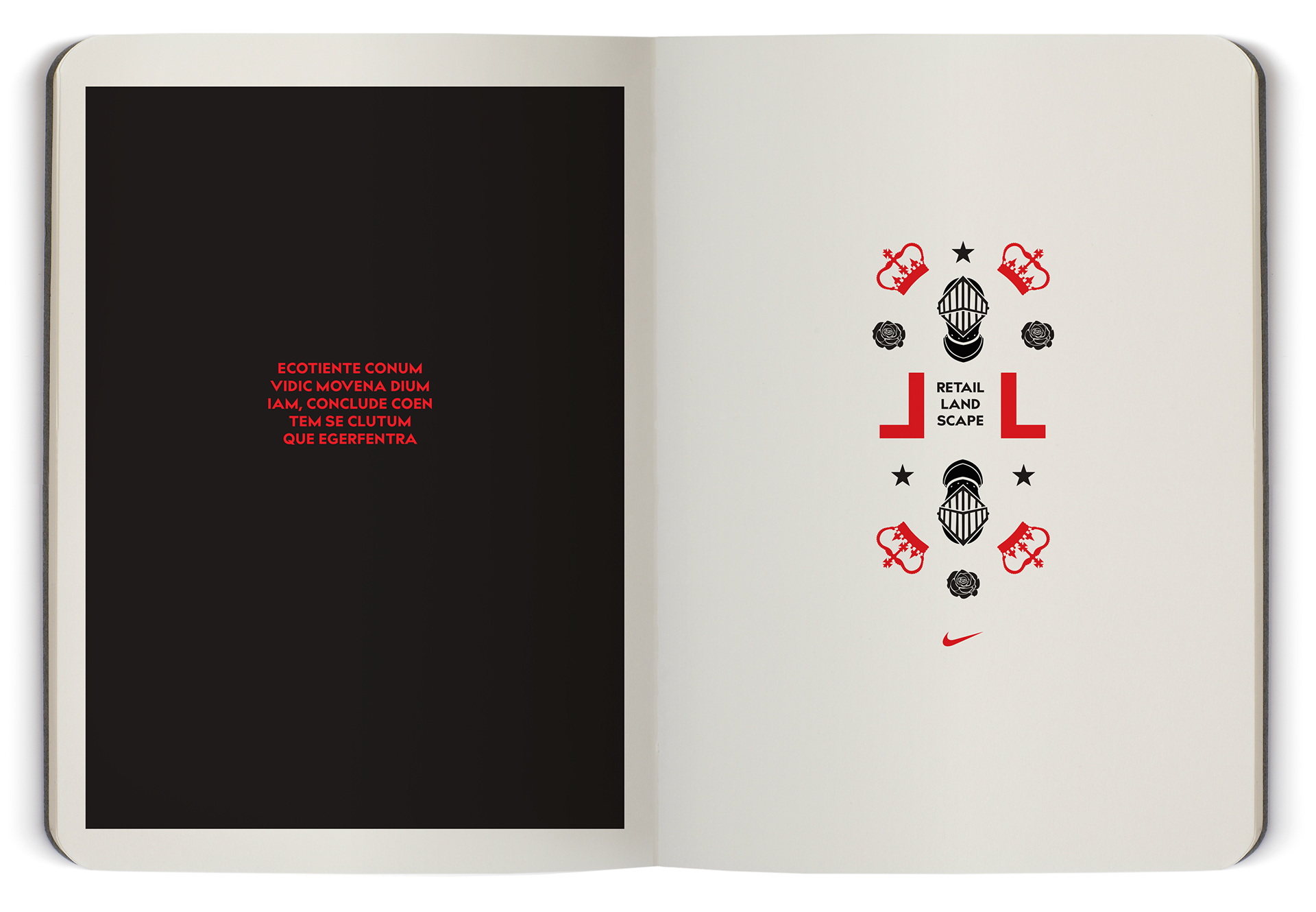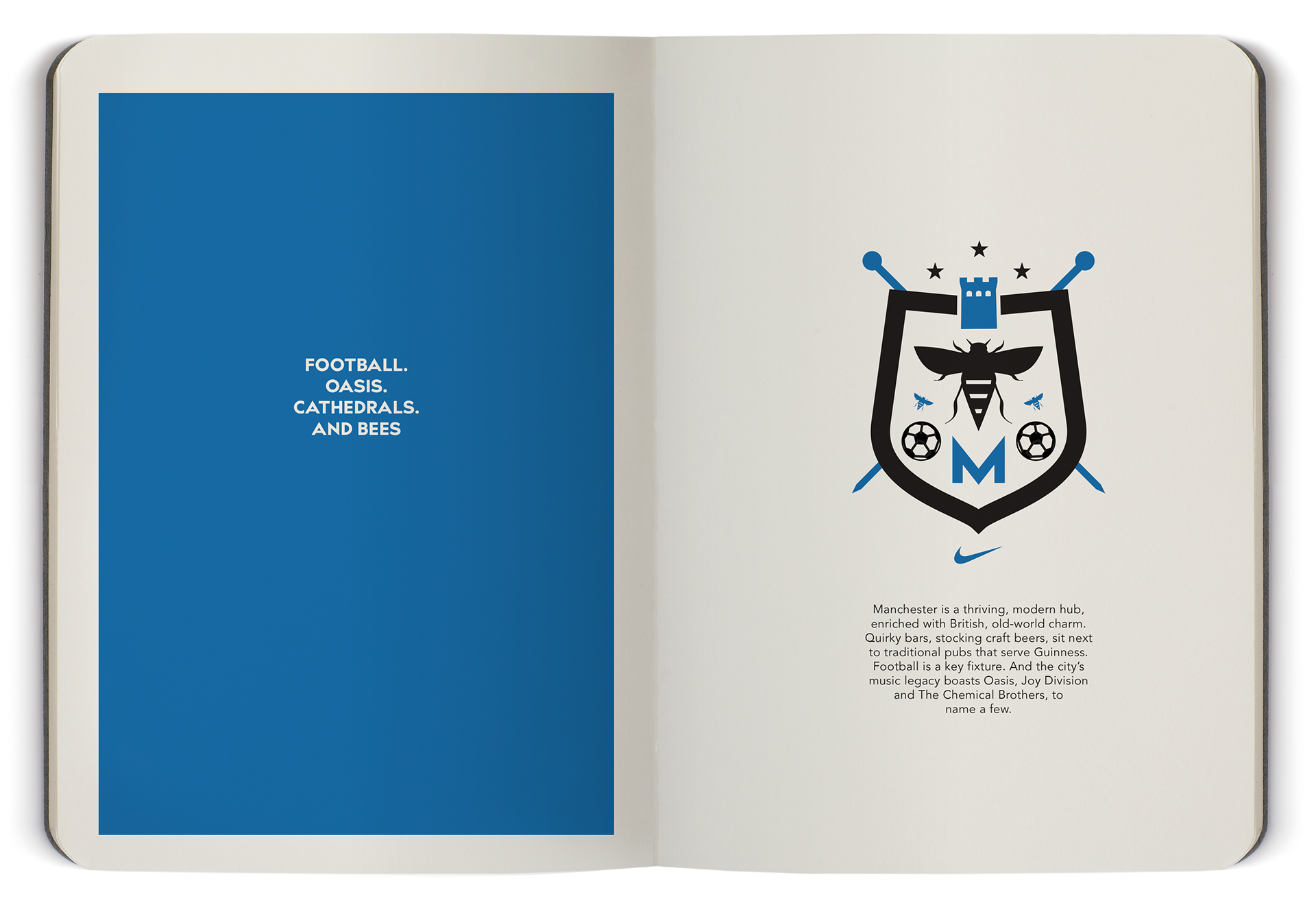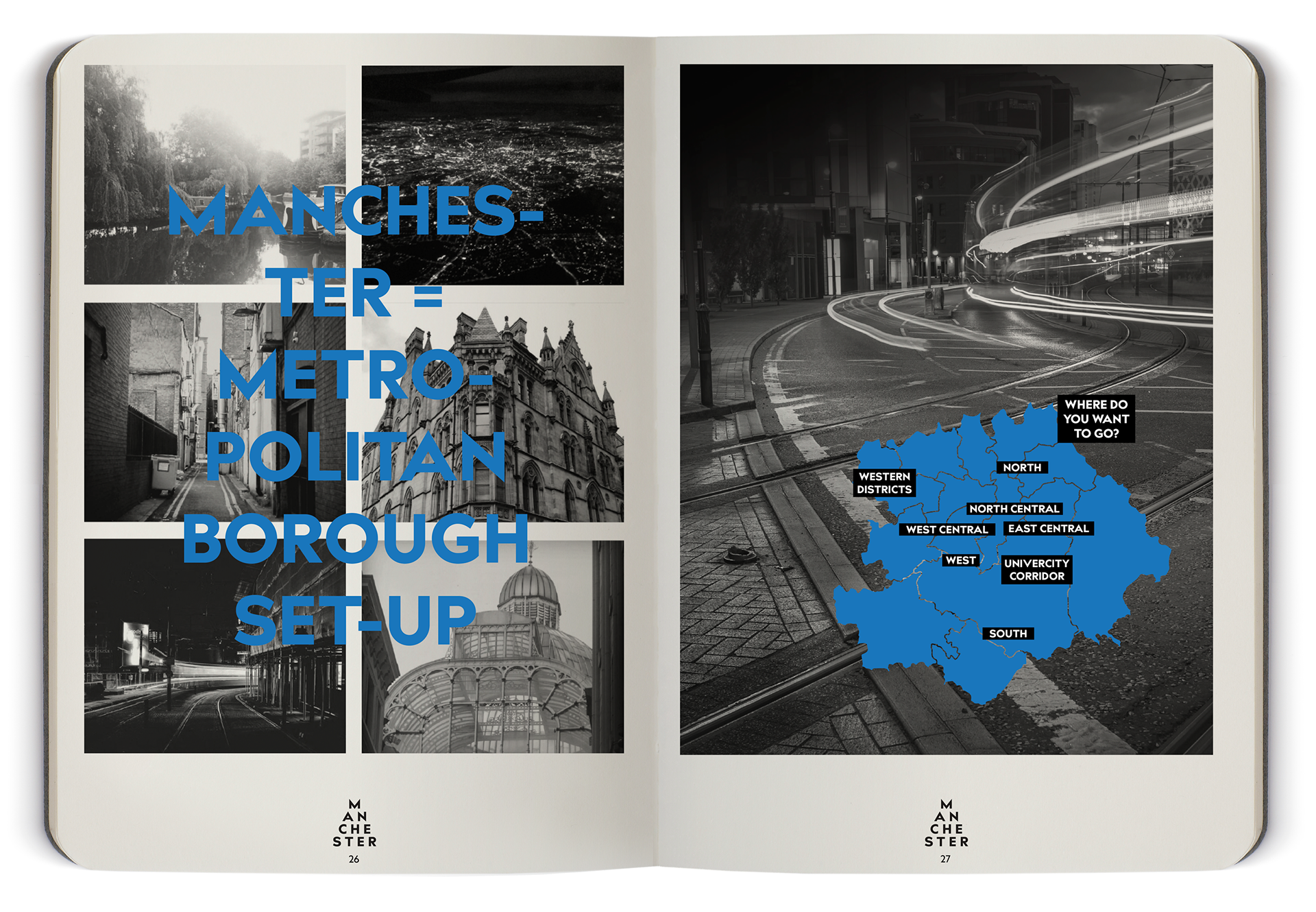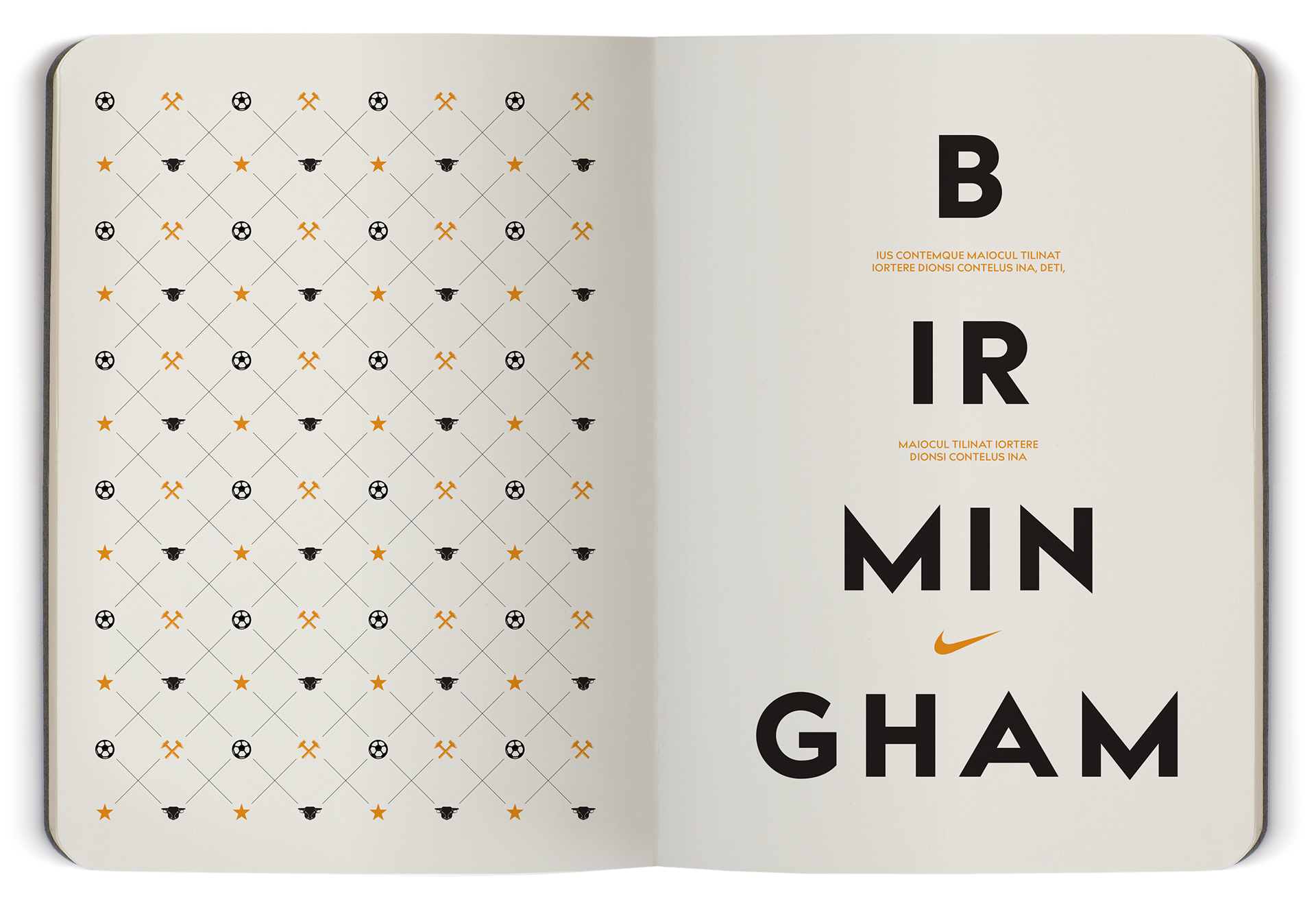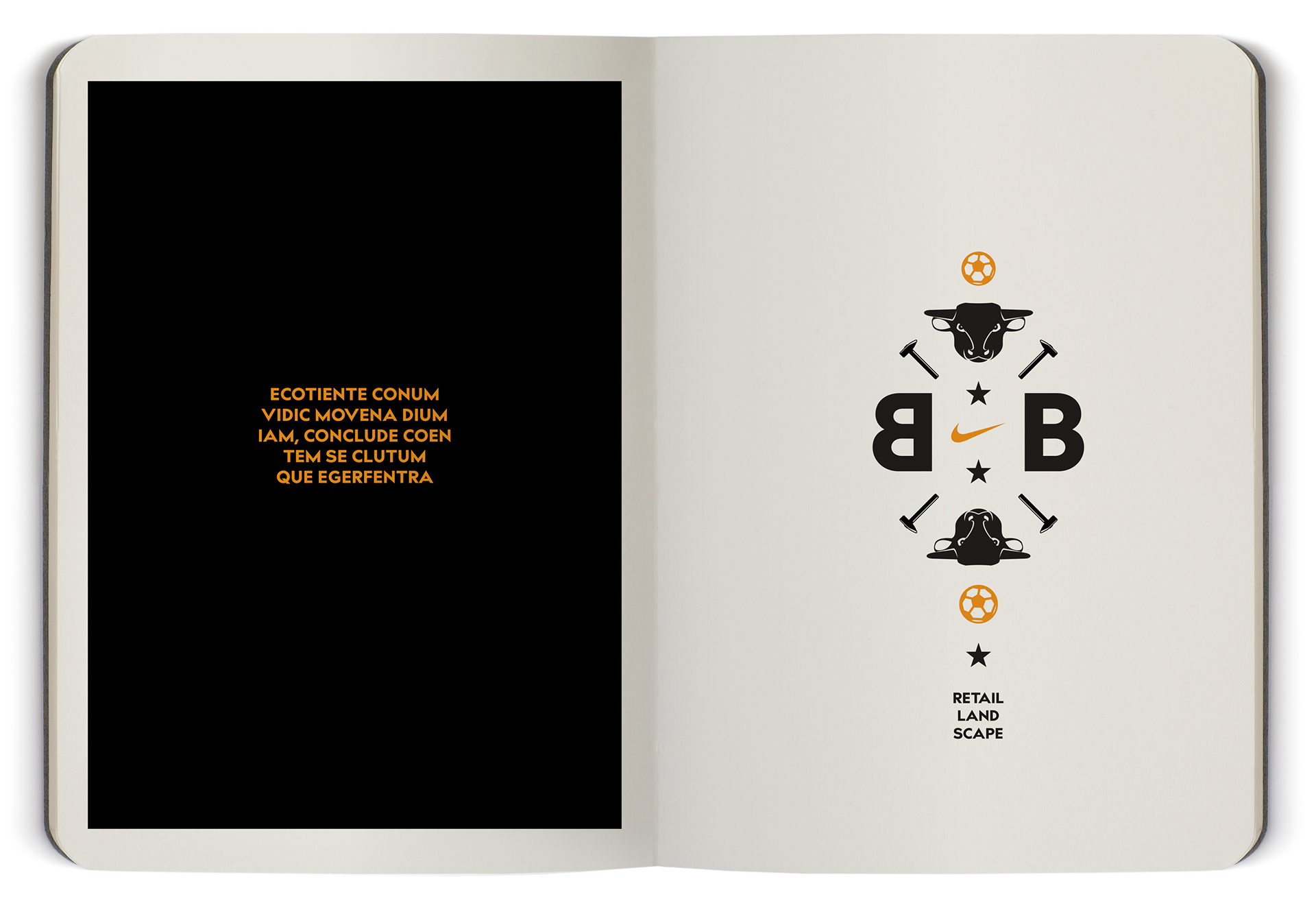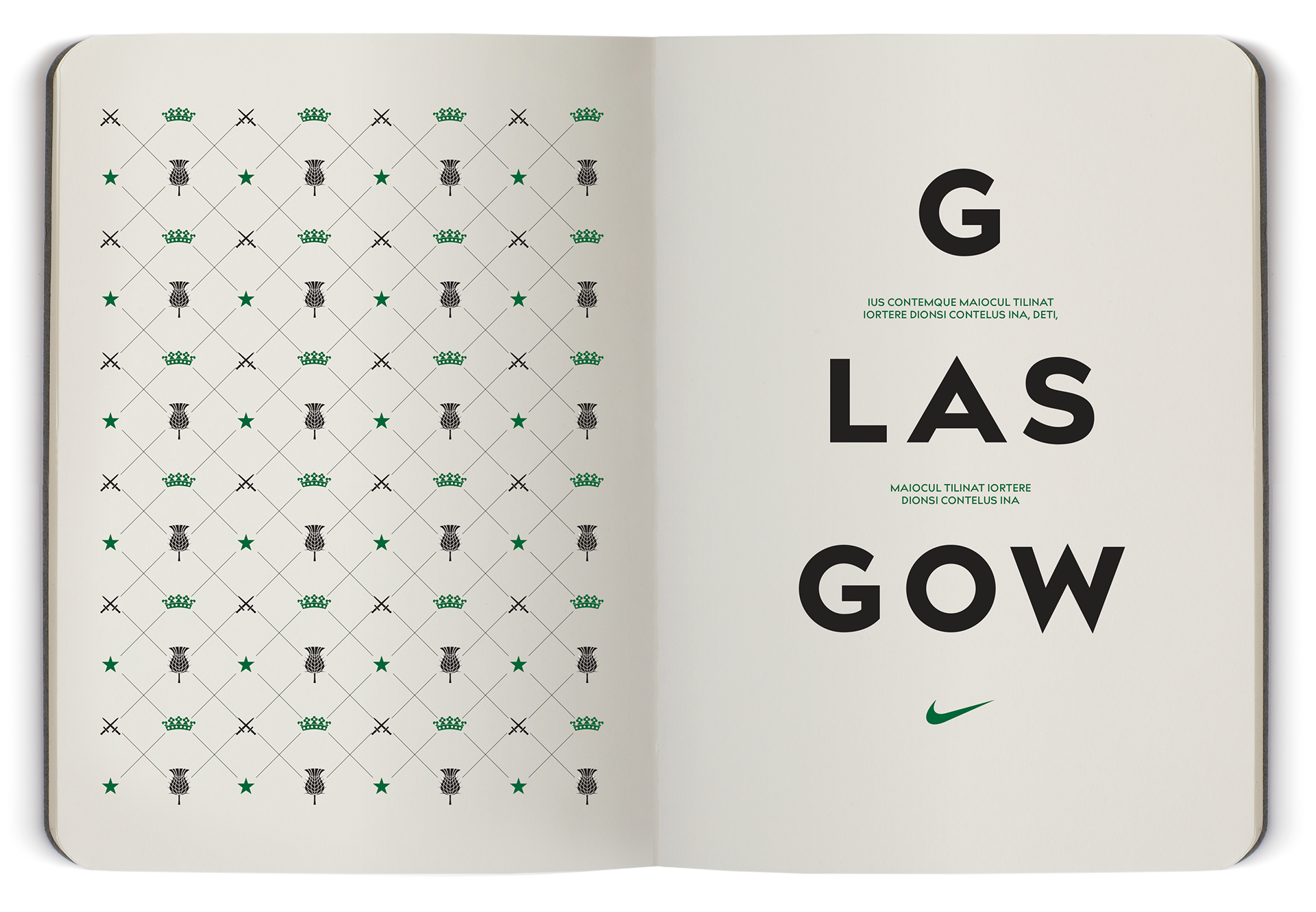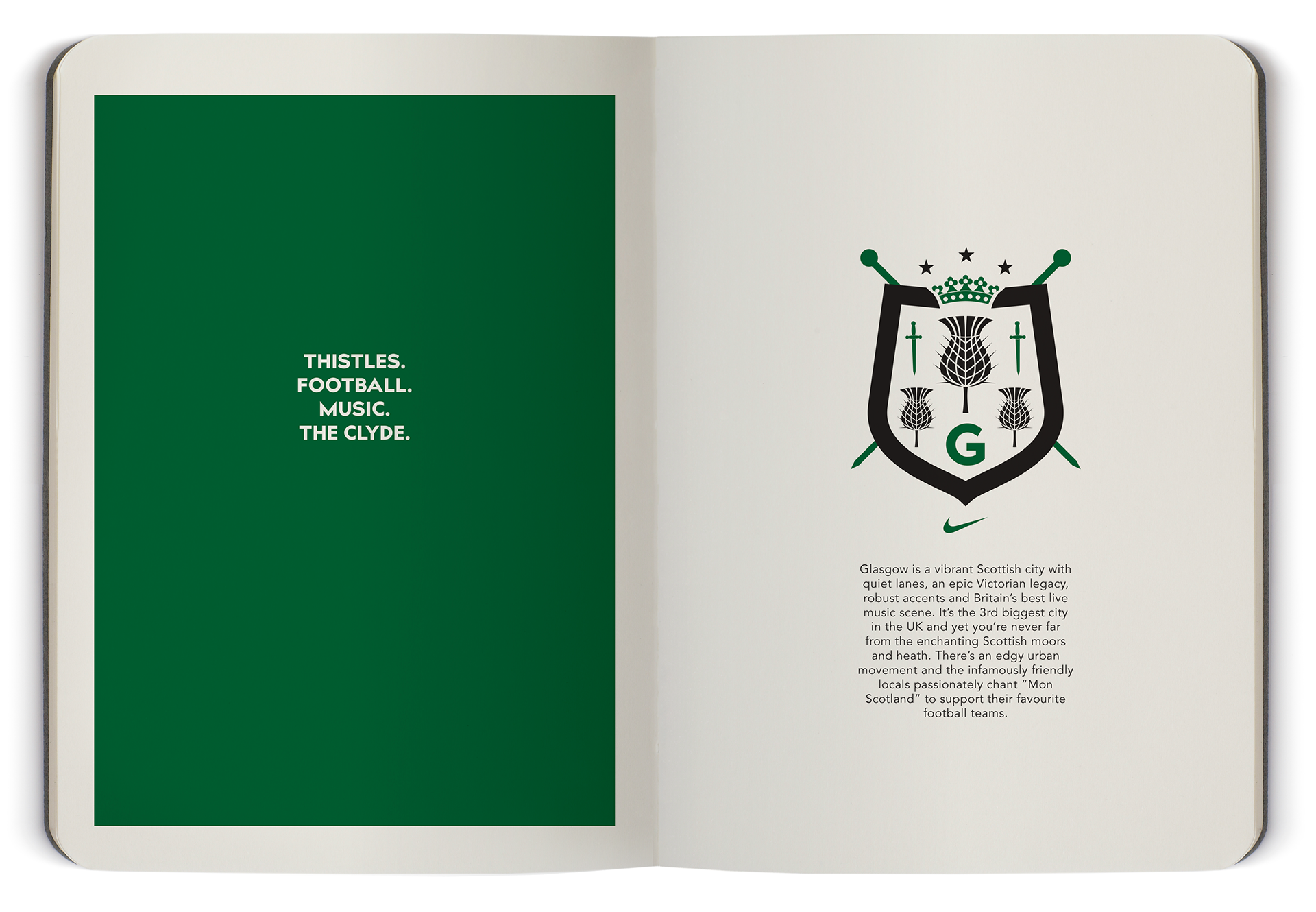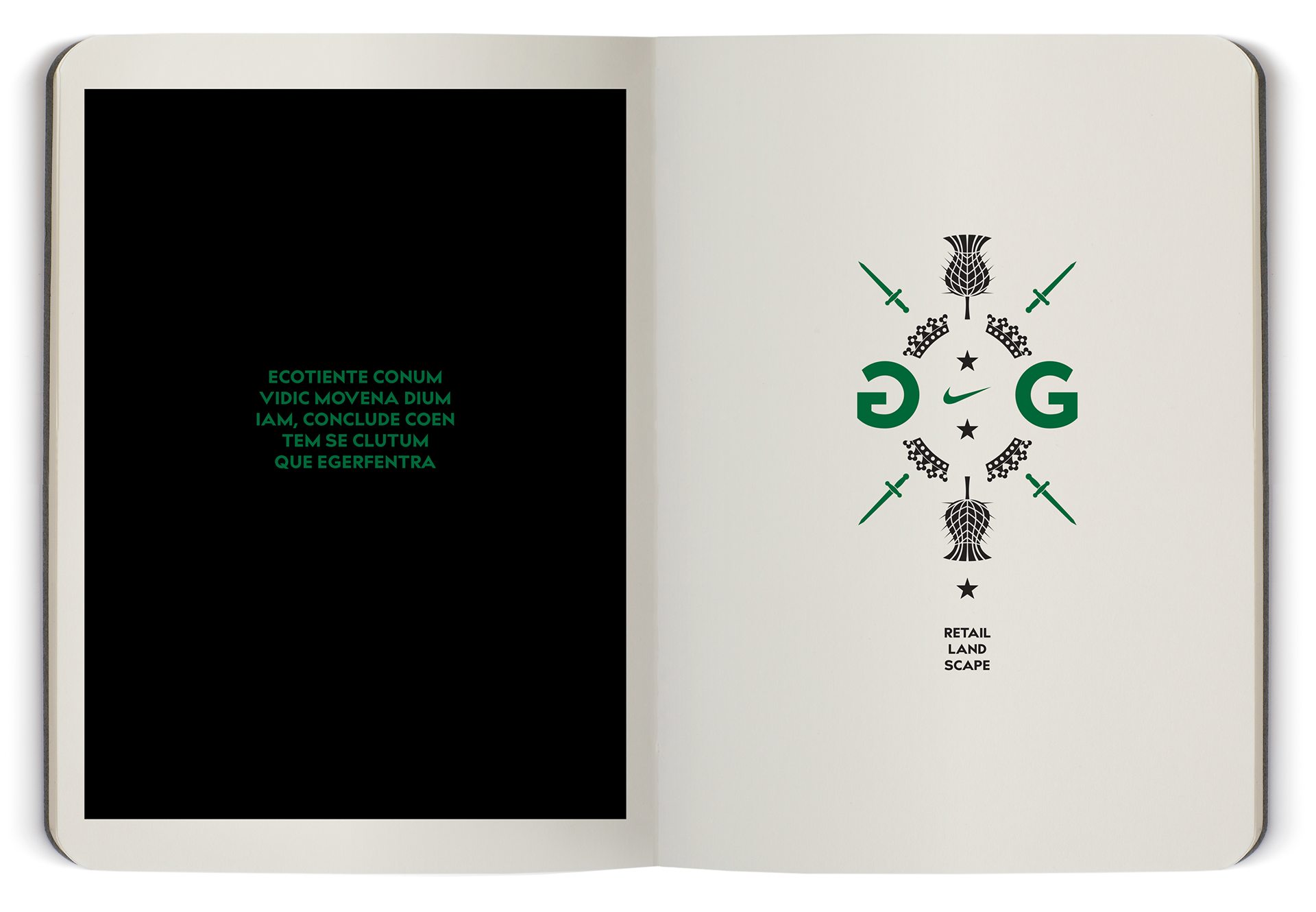 The Final Product: The interactive manual to be used by Nike employees as they explore the retail landscape inLondon, the rest of the UK and Ireland.