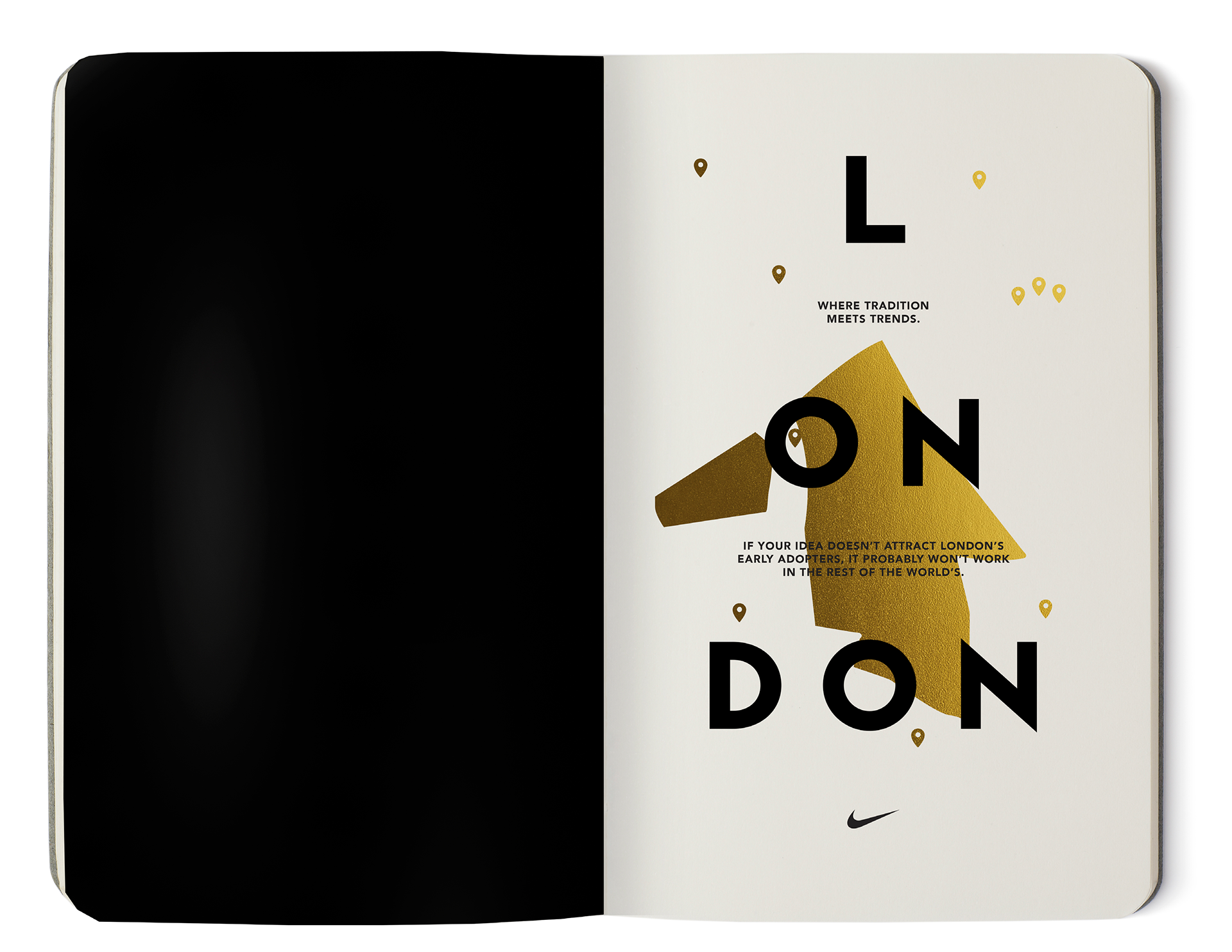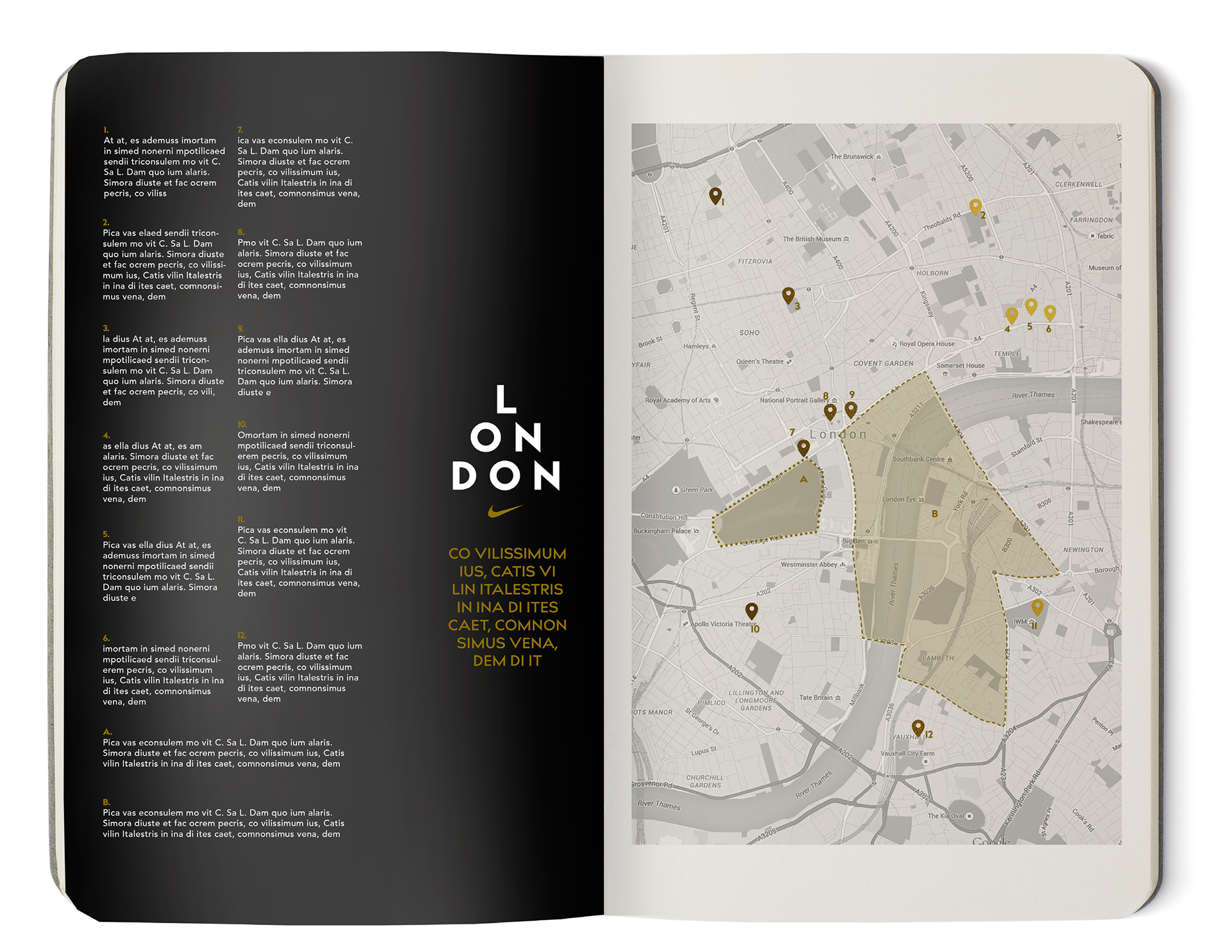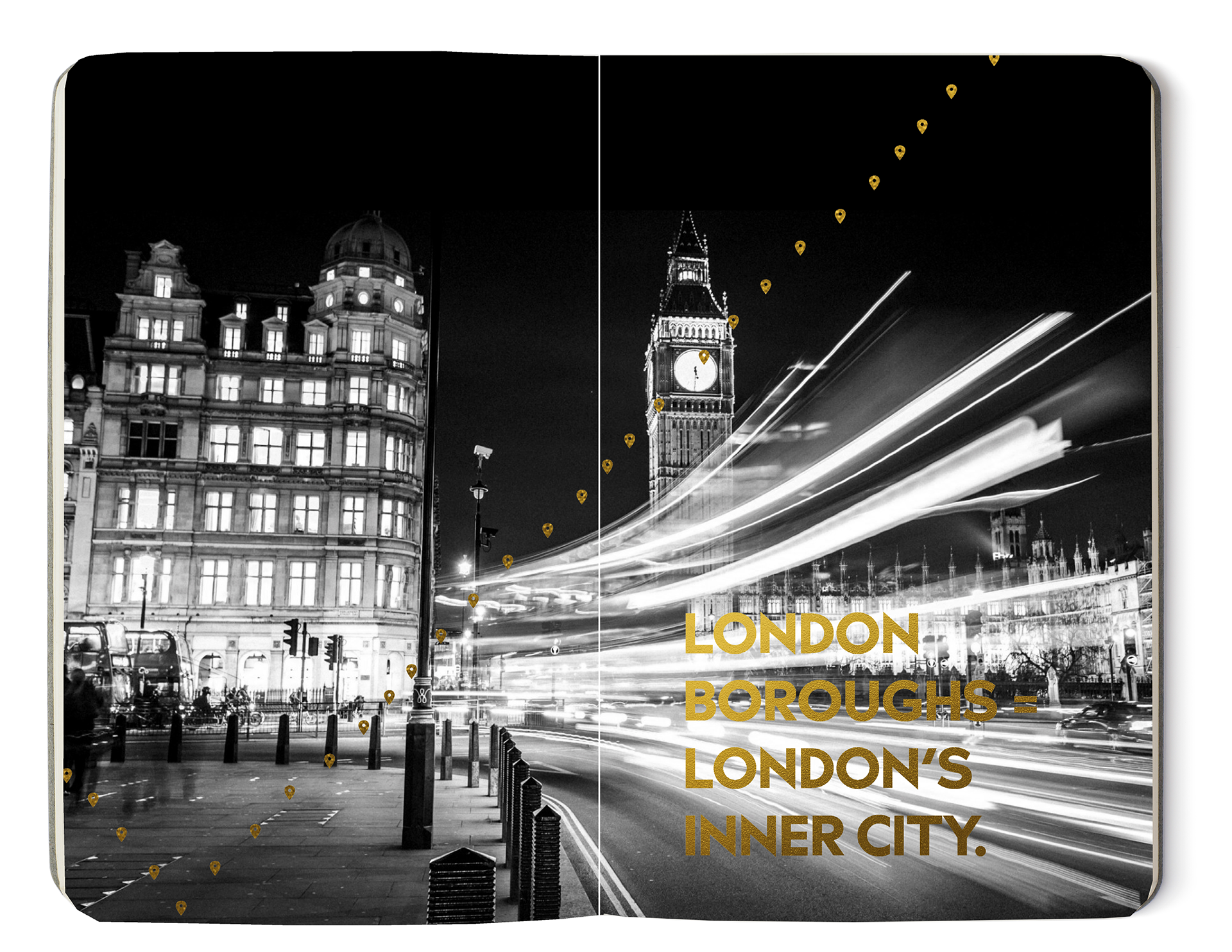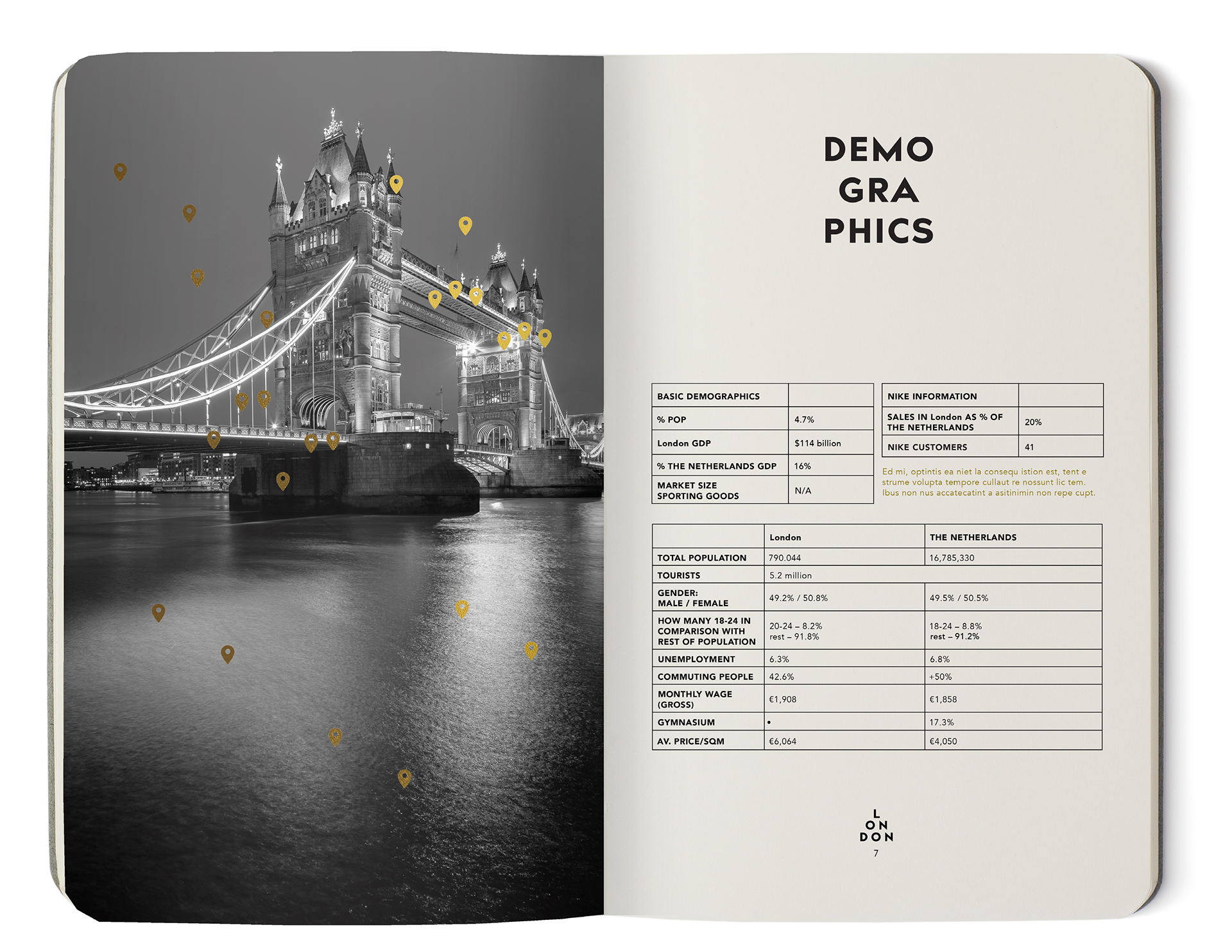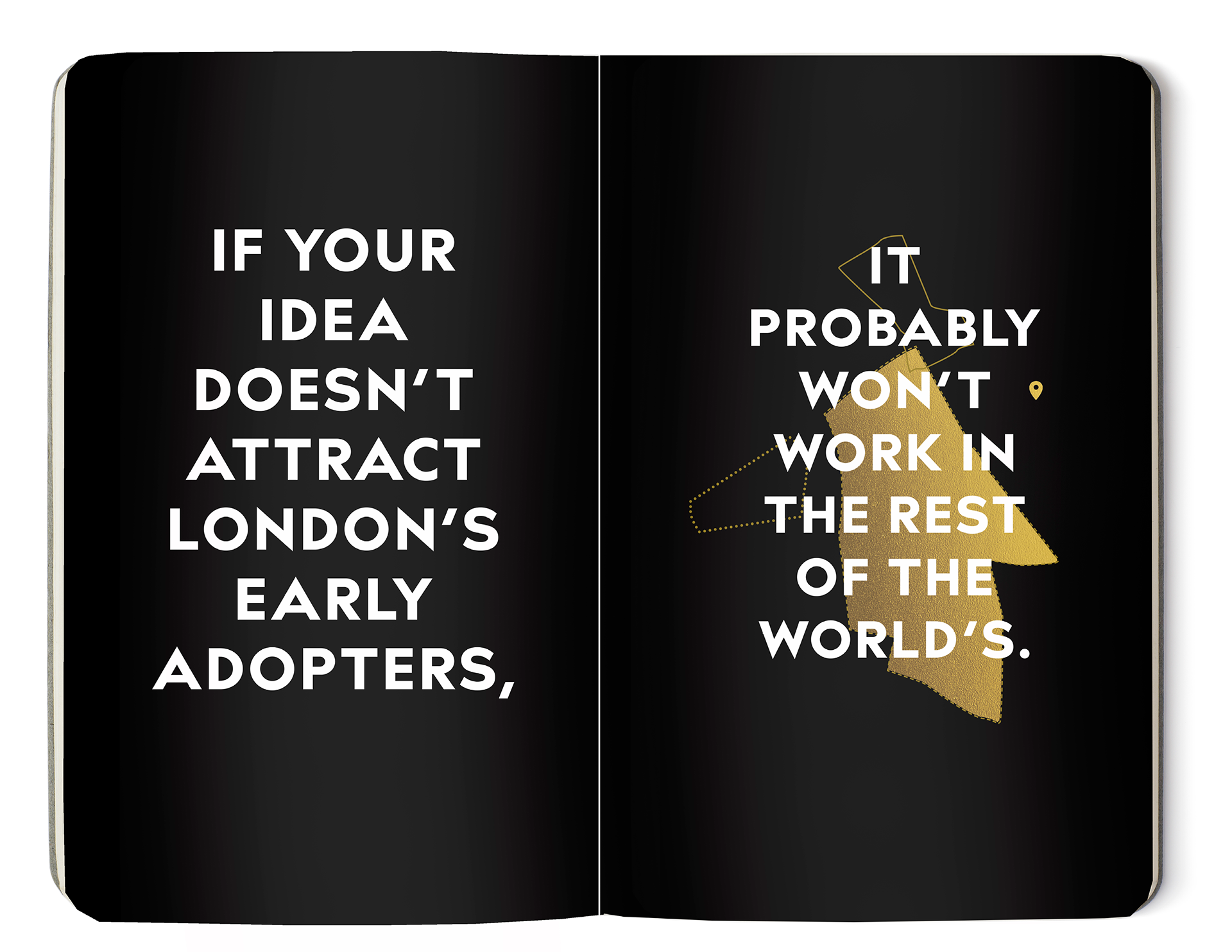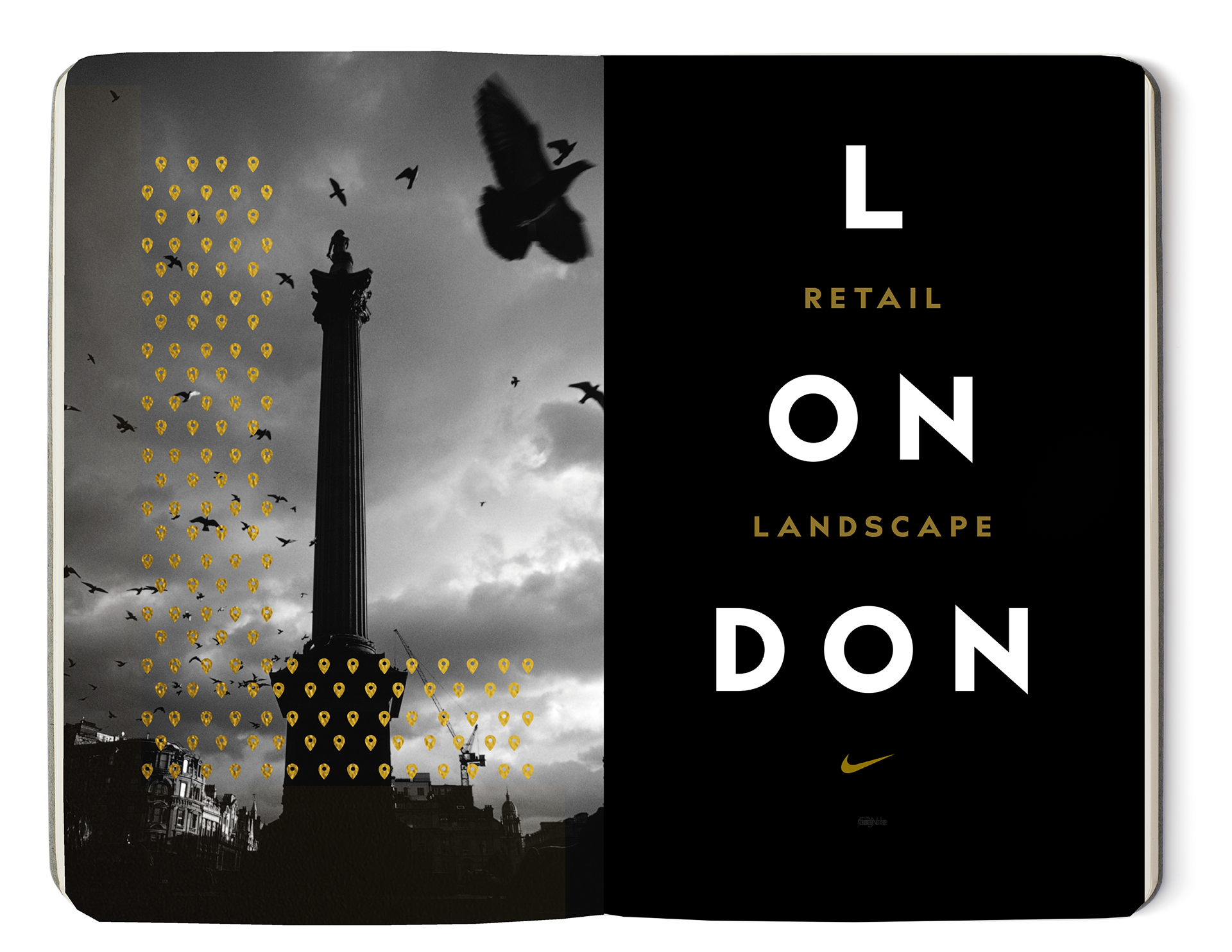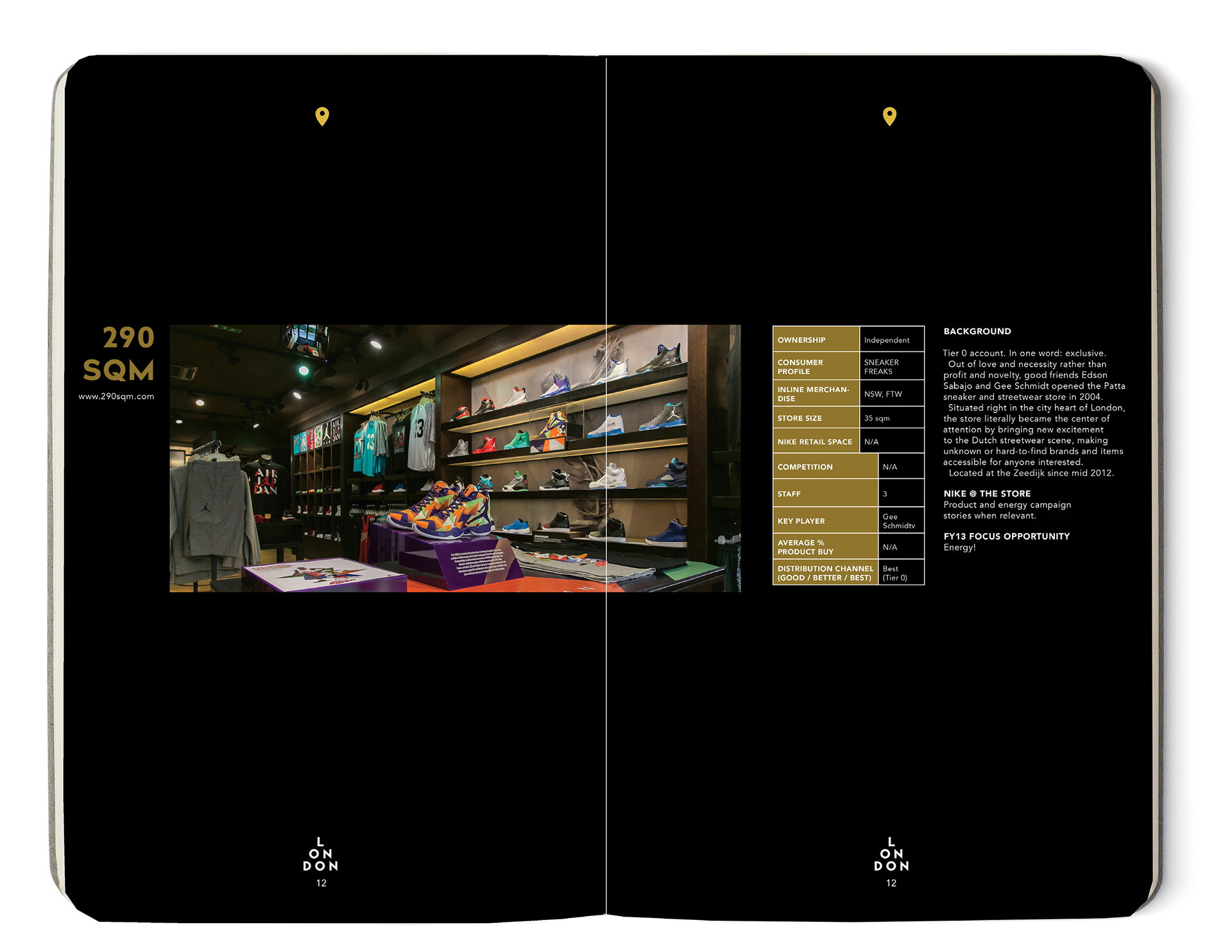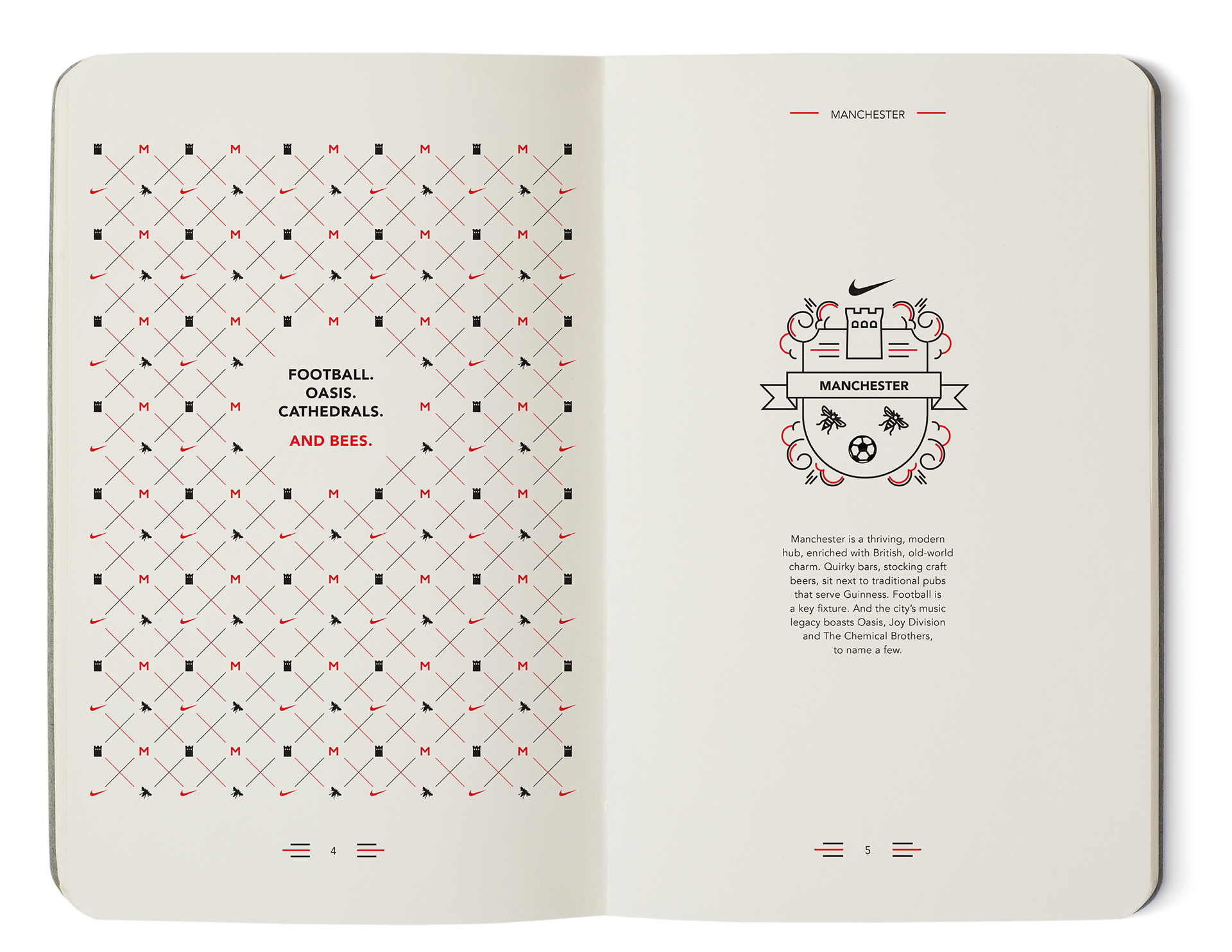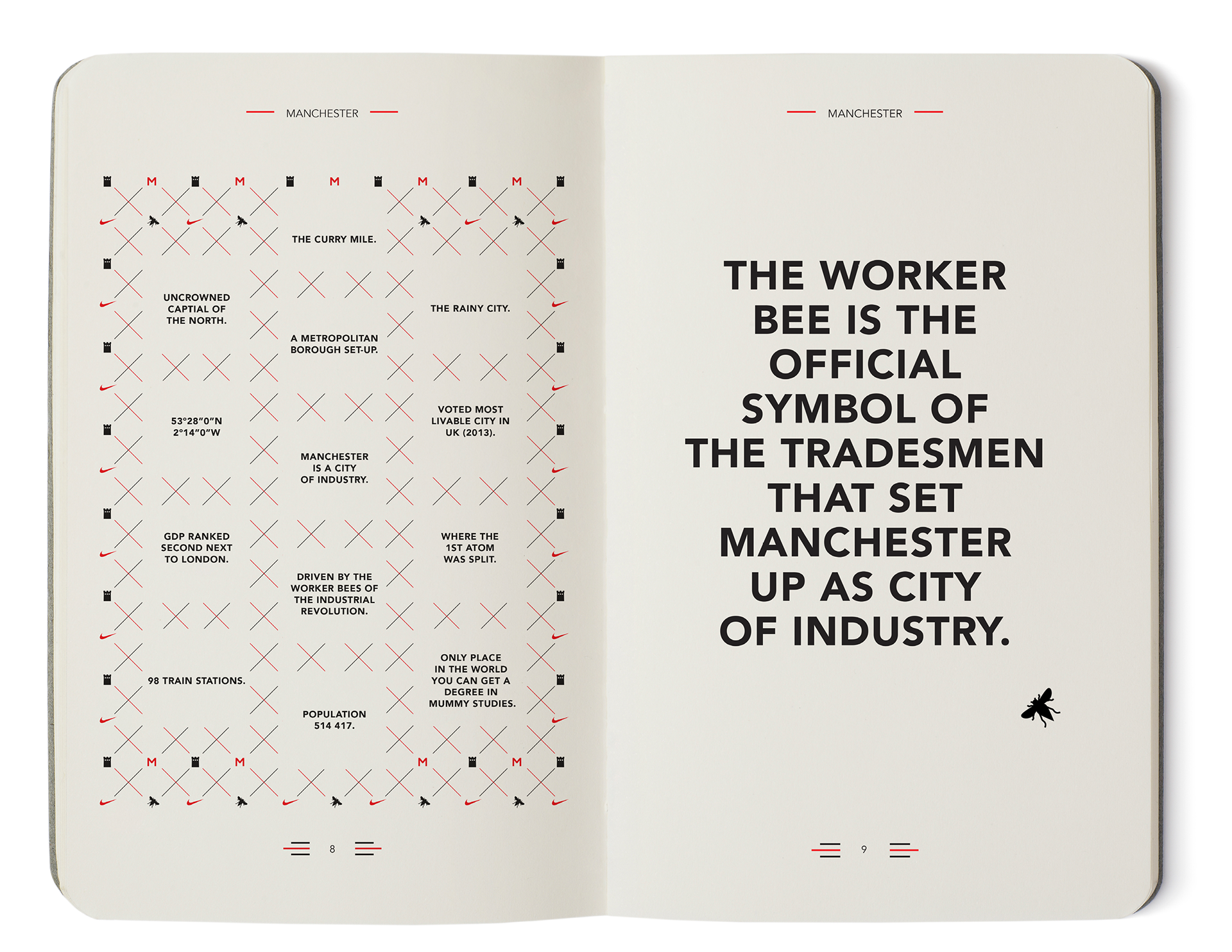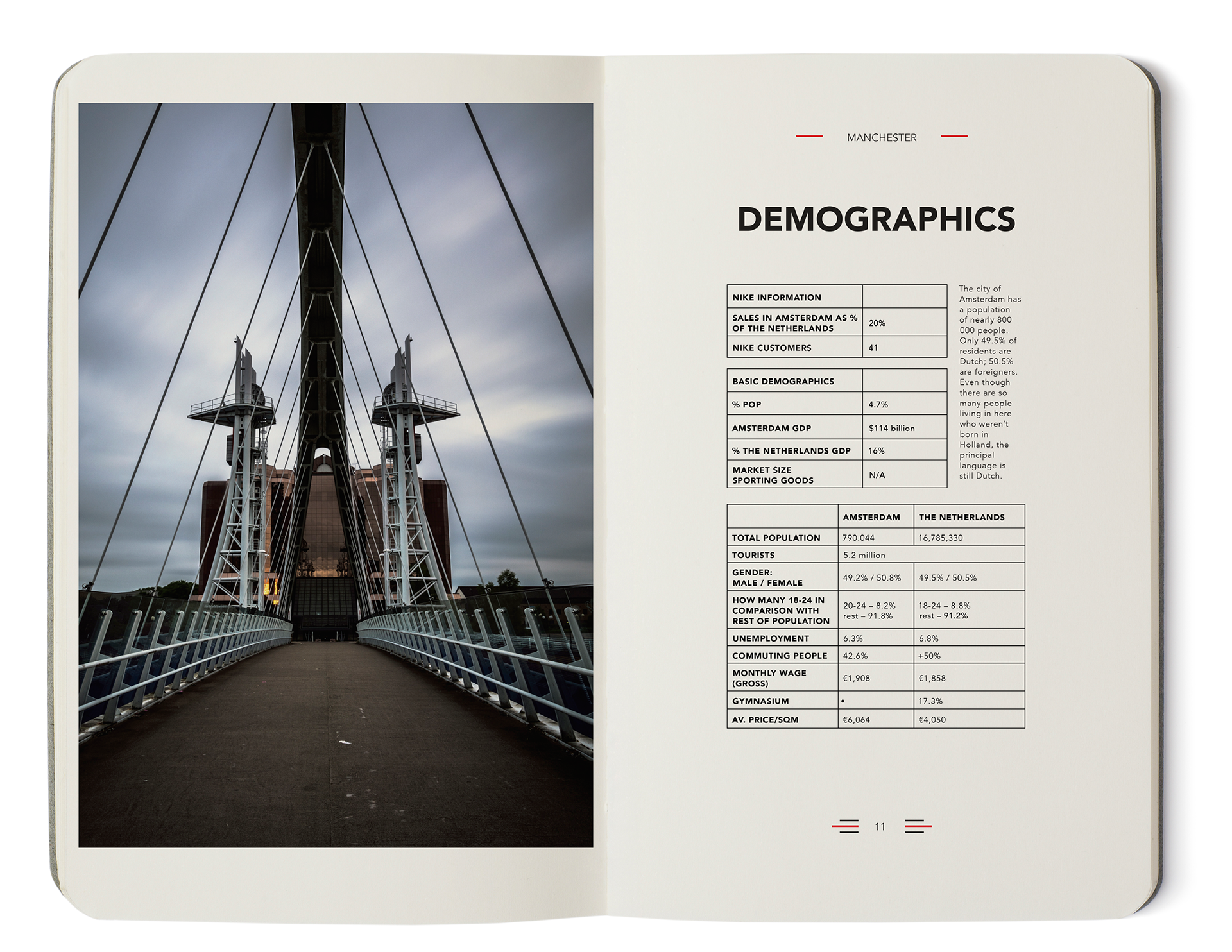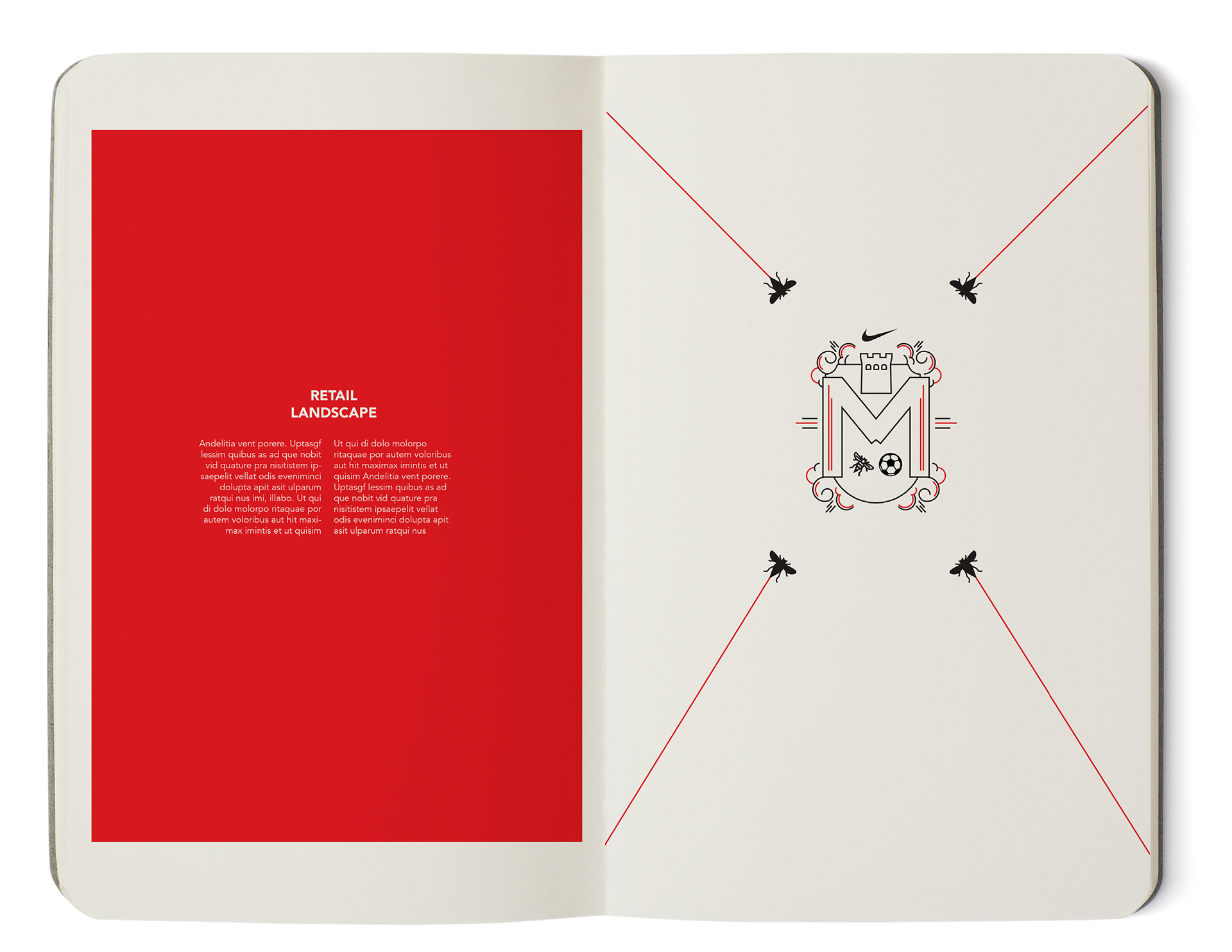 The client loved the bold type of option 1 and the coat of arms and color of option 2.  Concentrating on those apect, I created the last option - which Nike approved.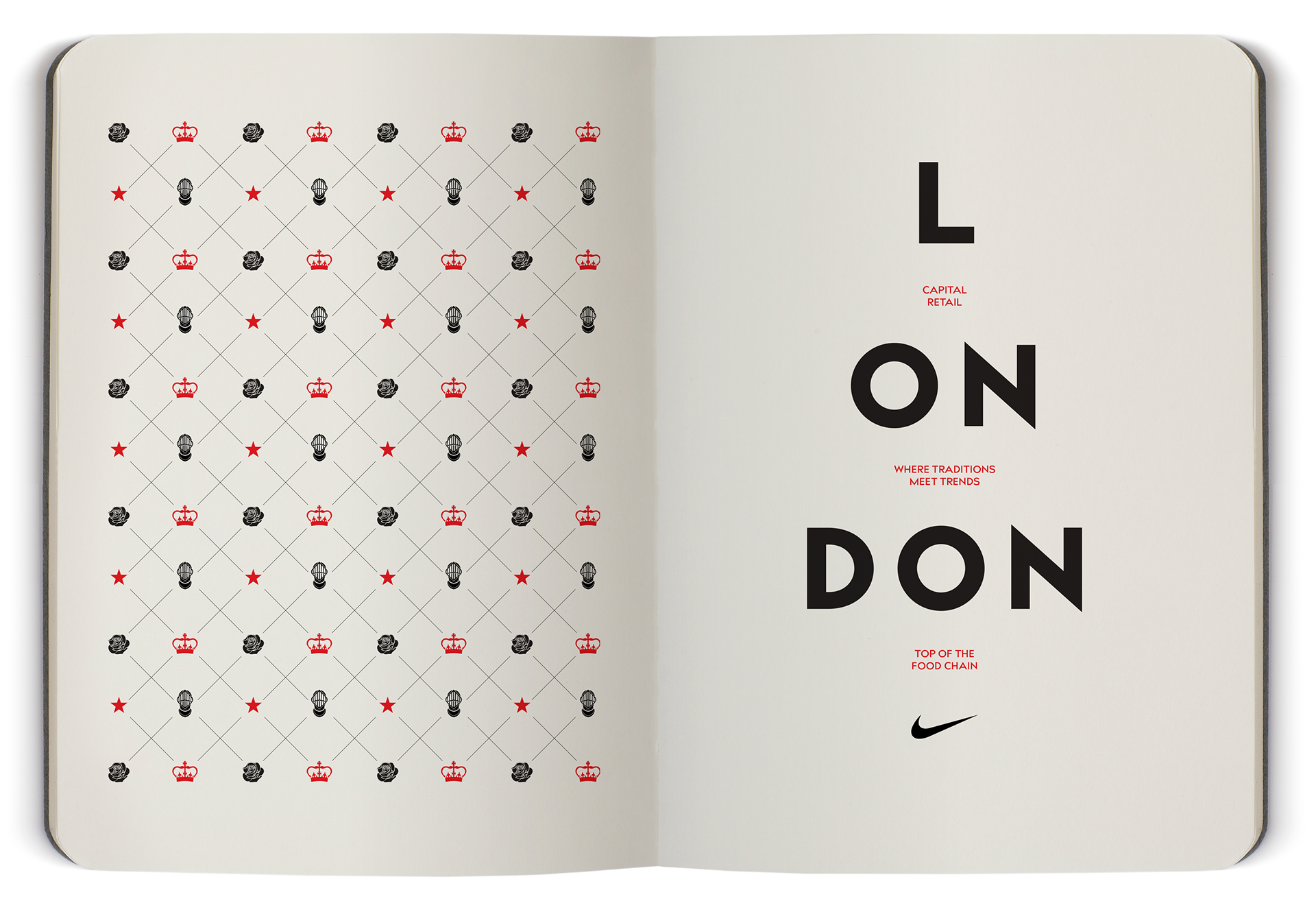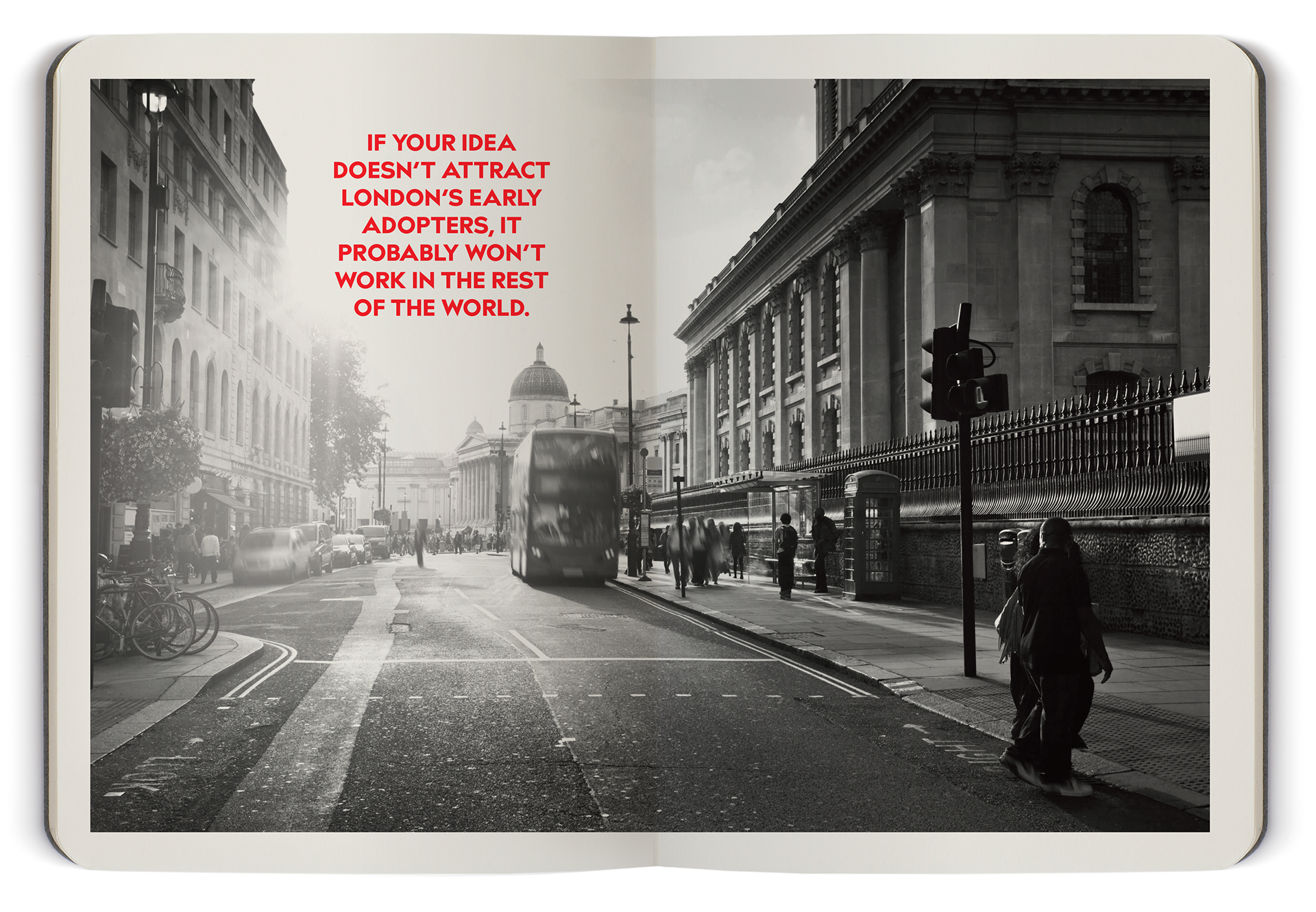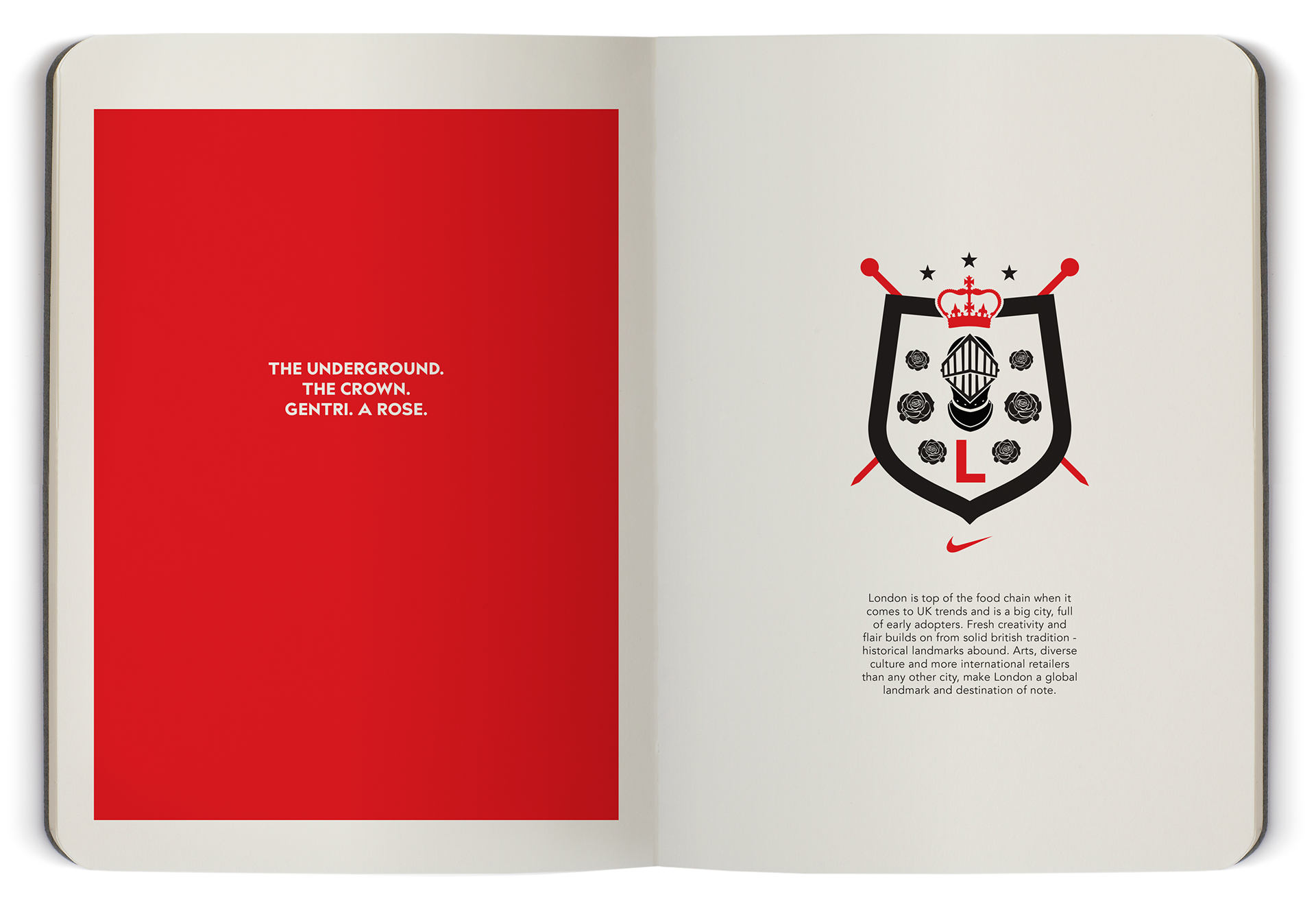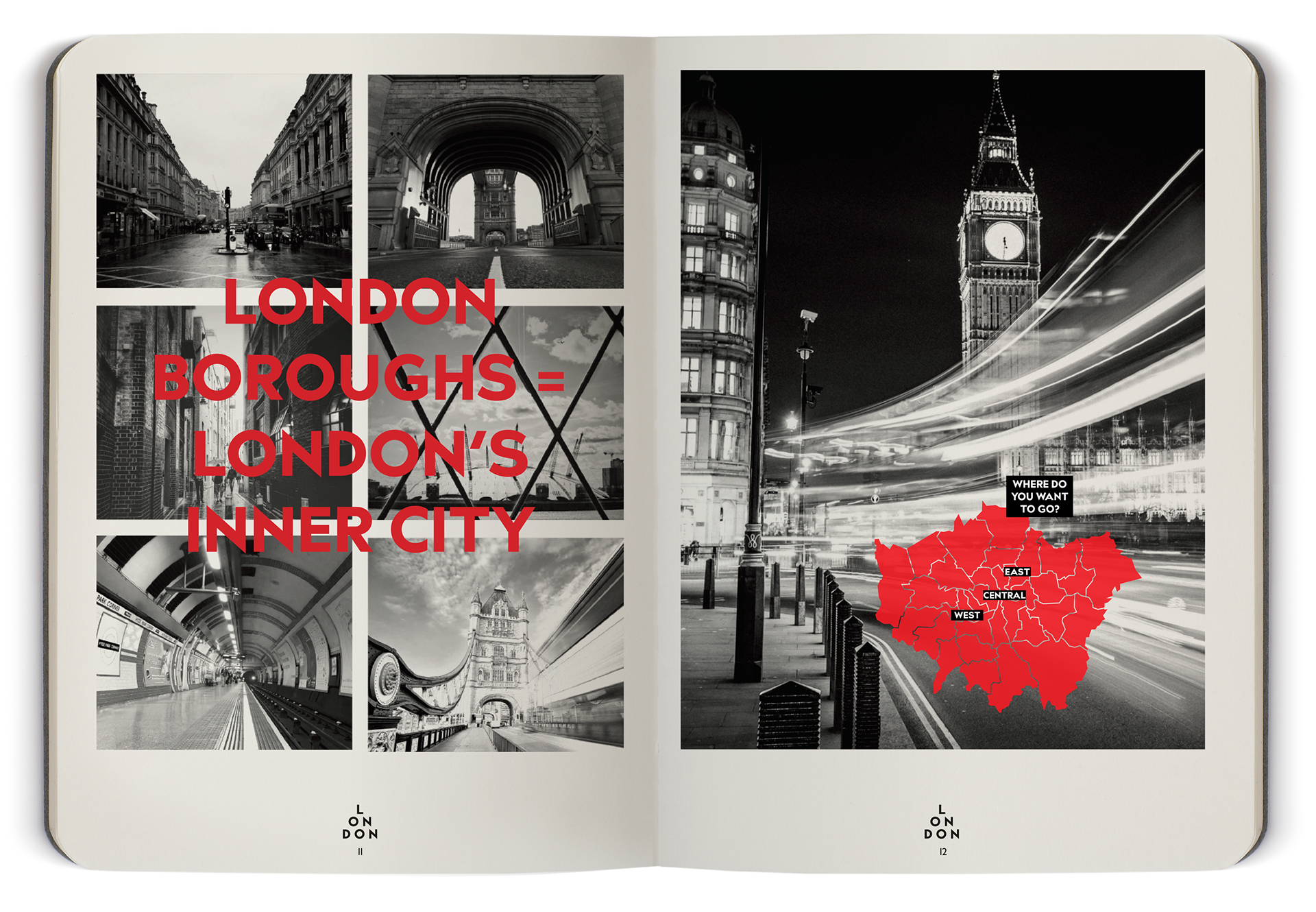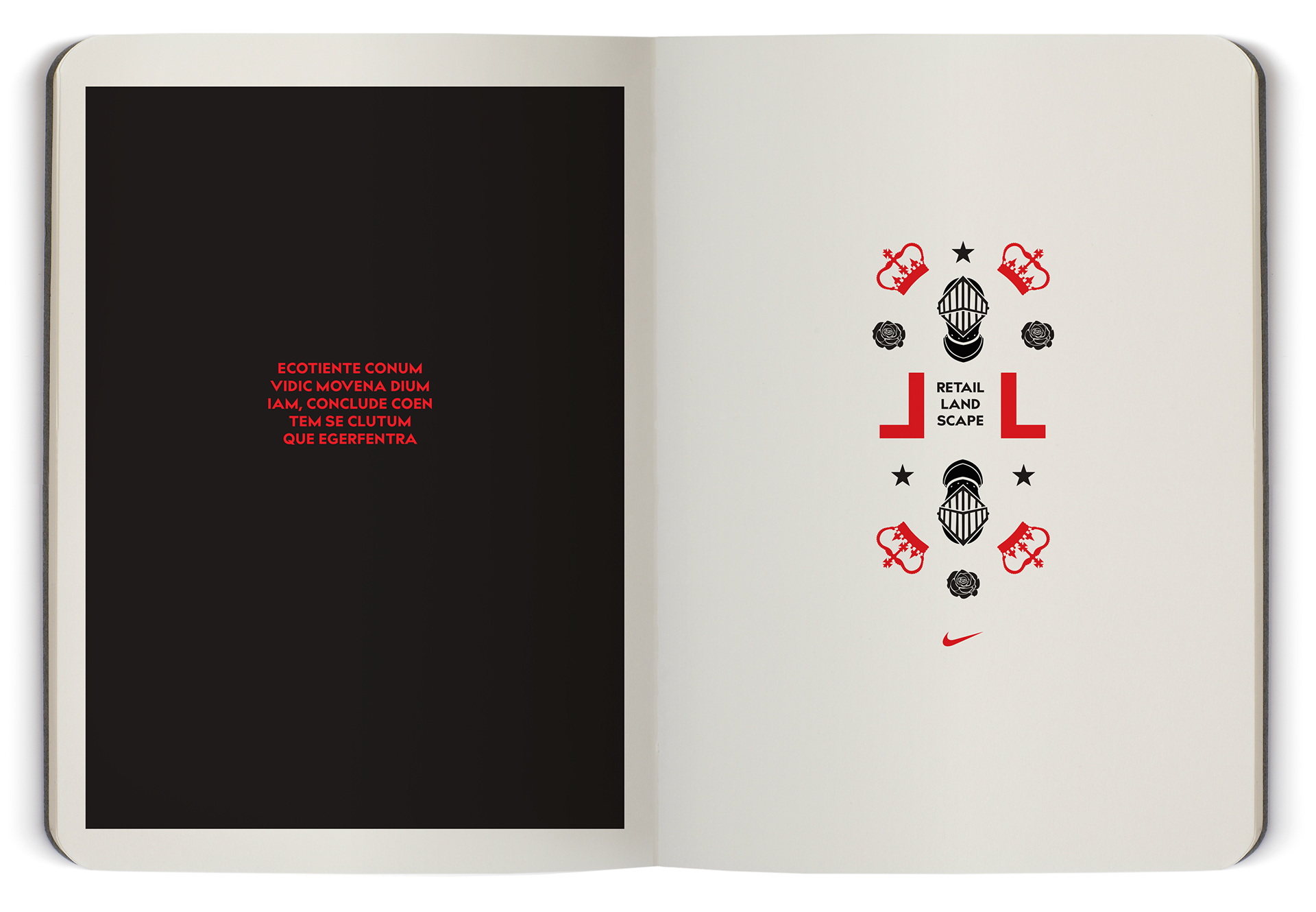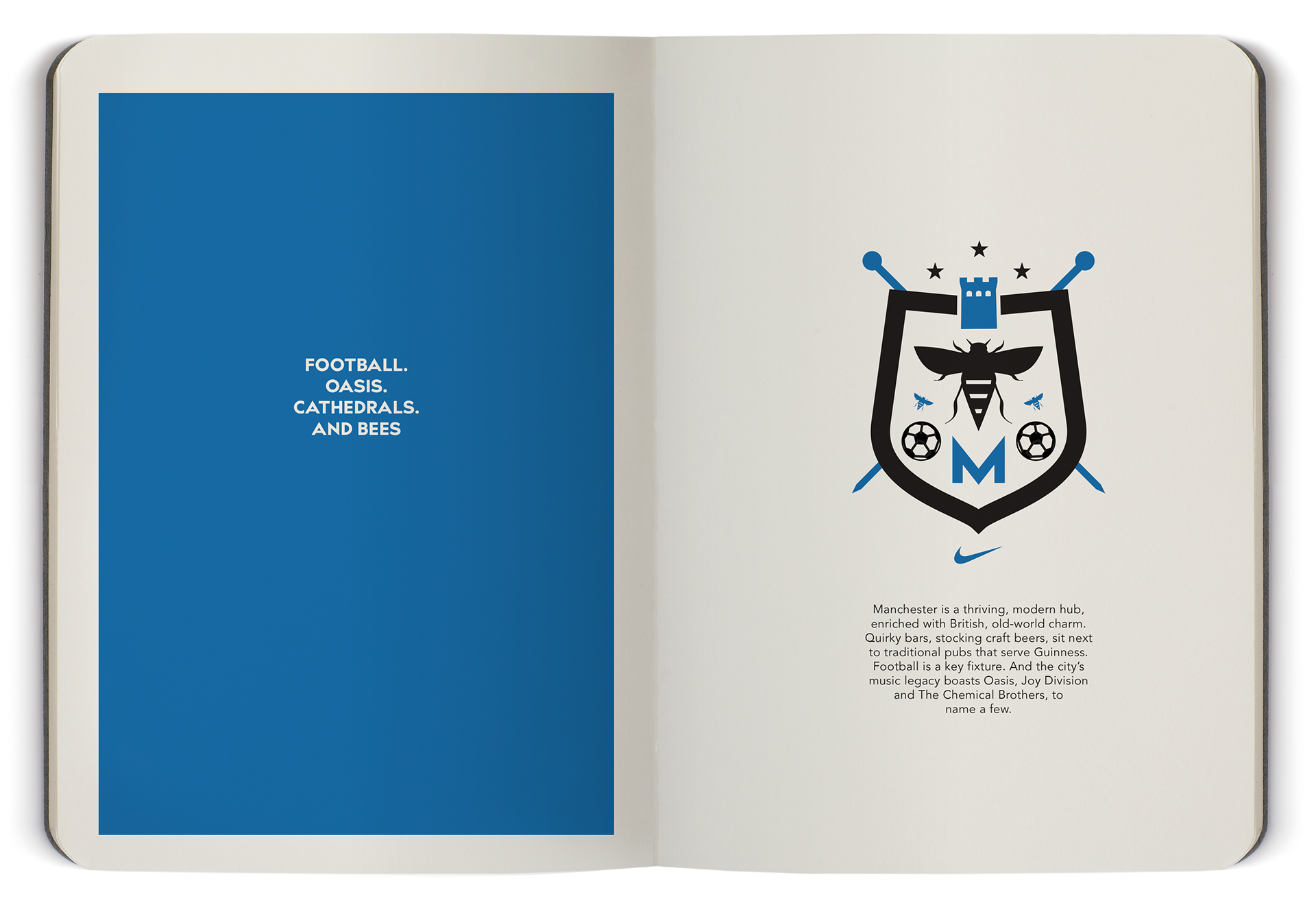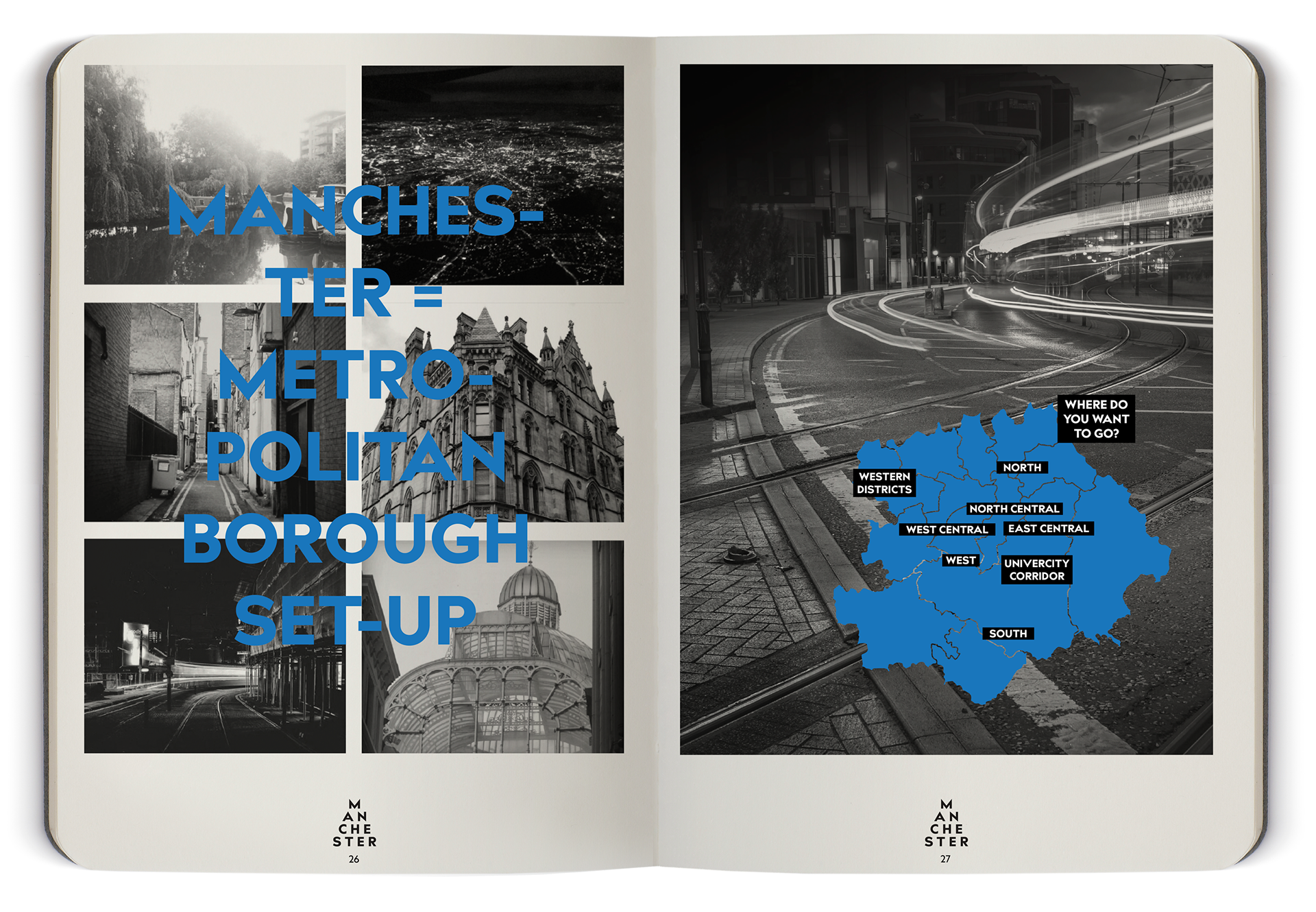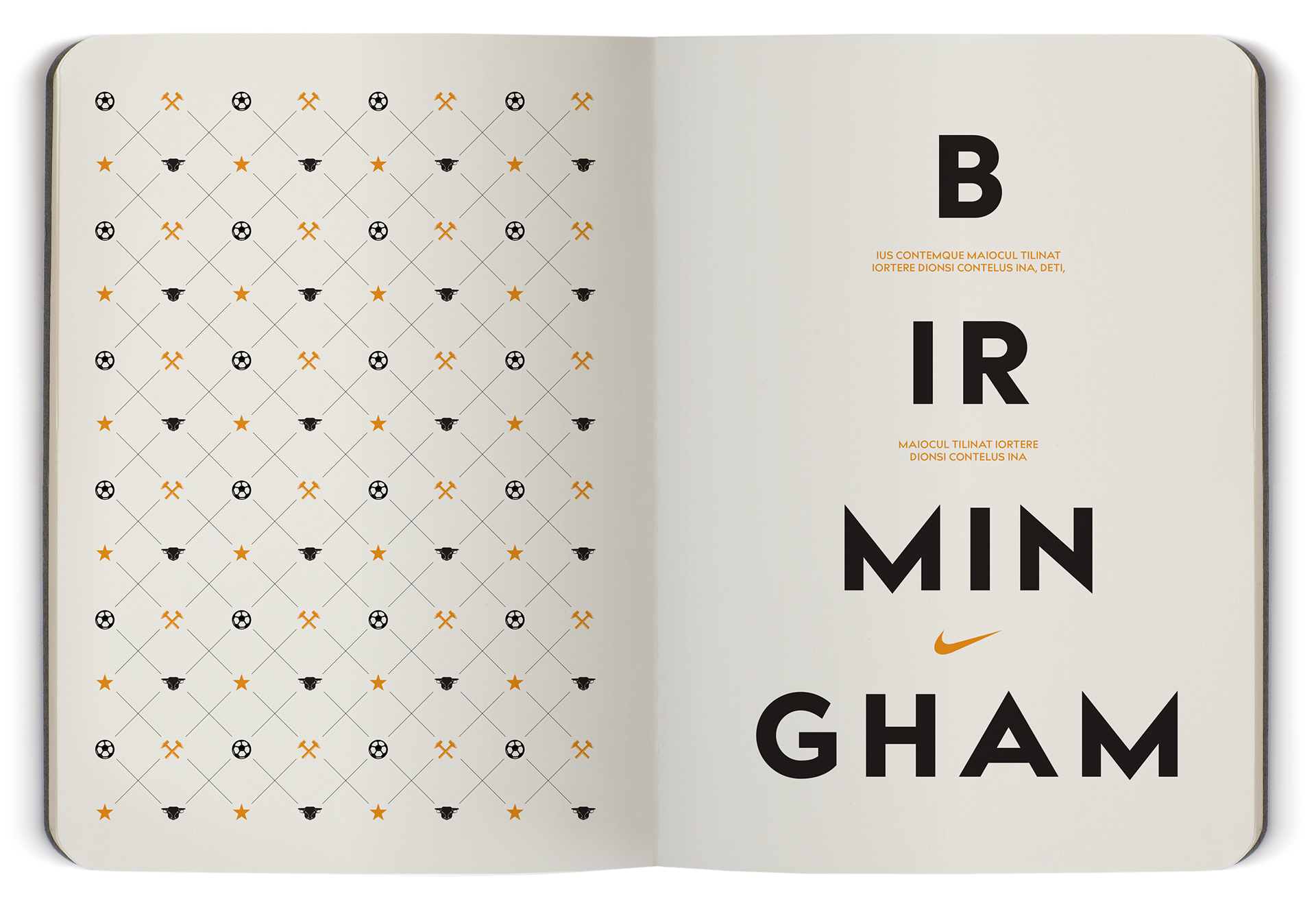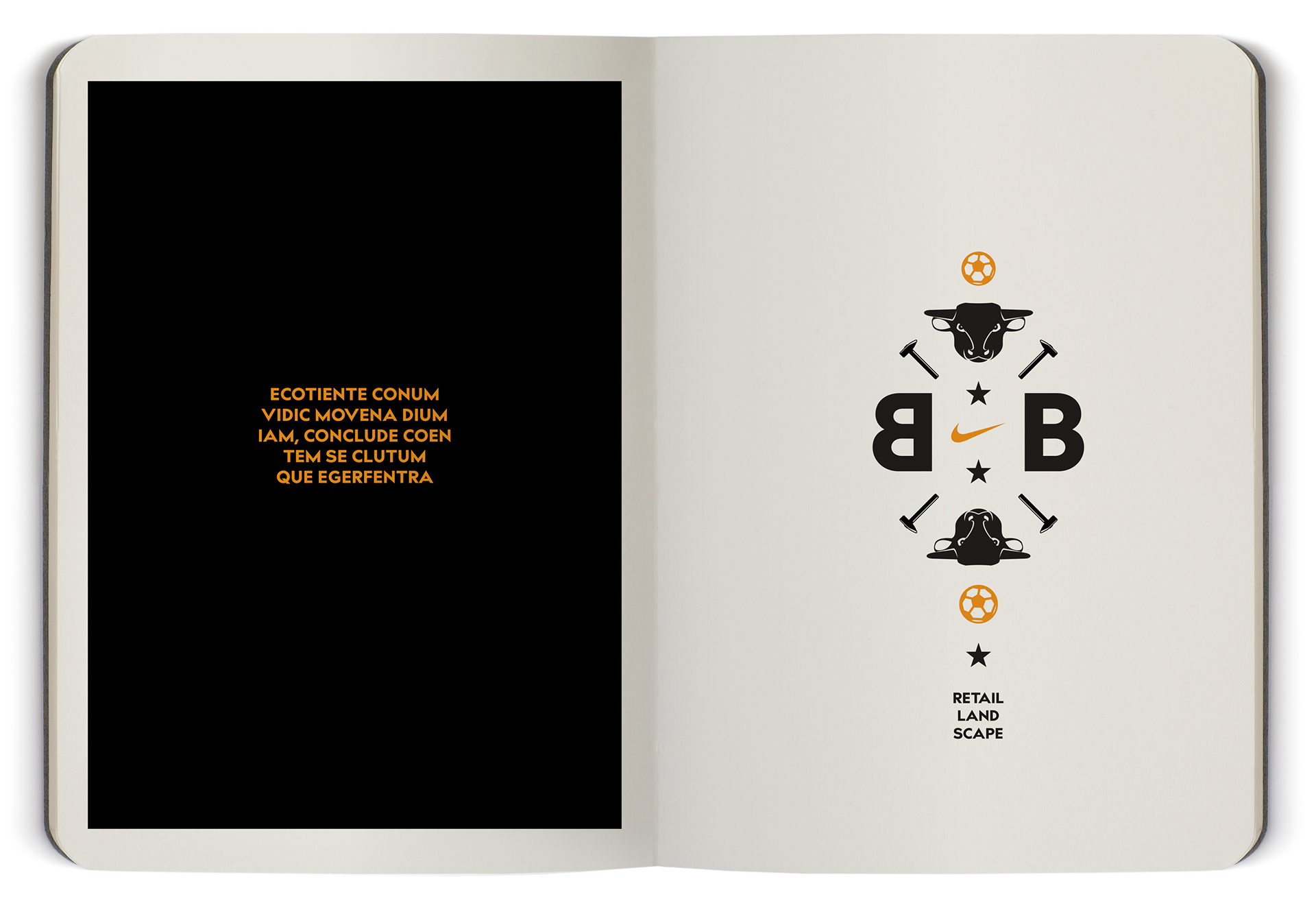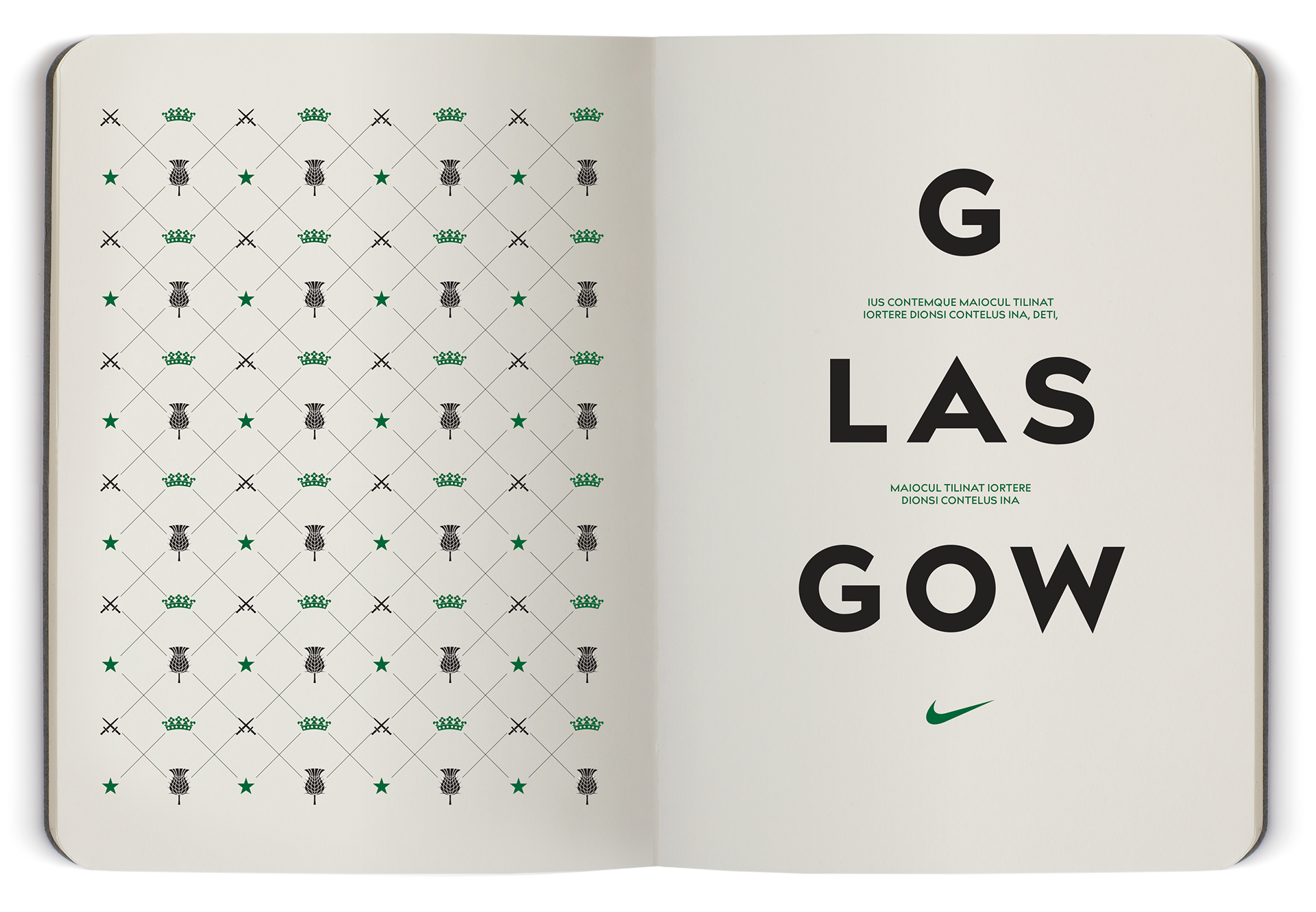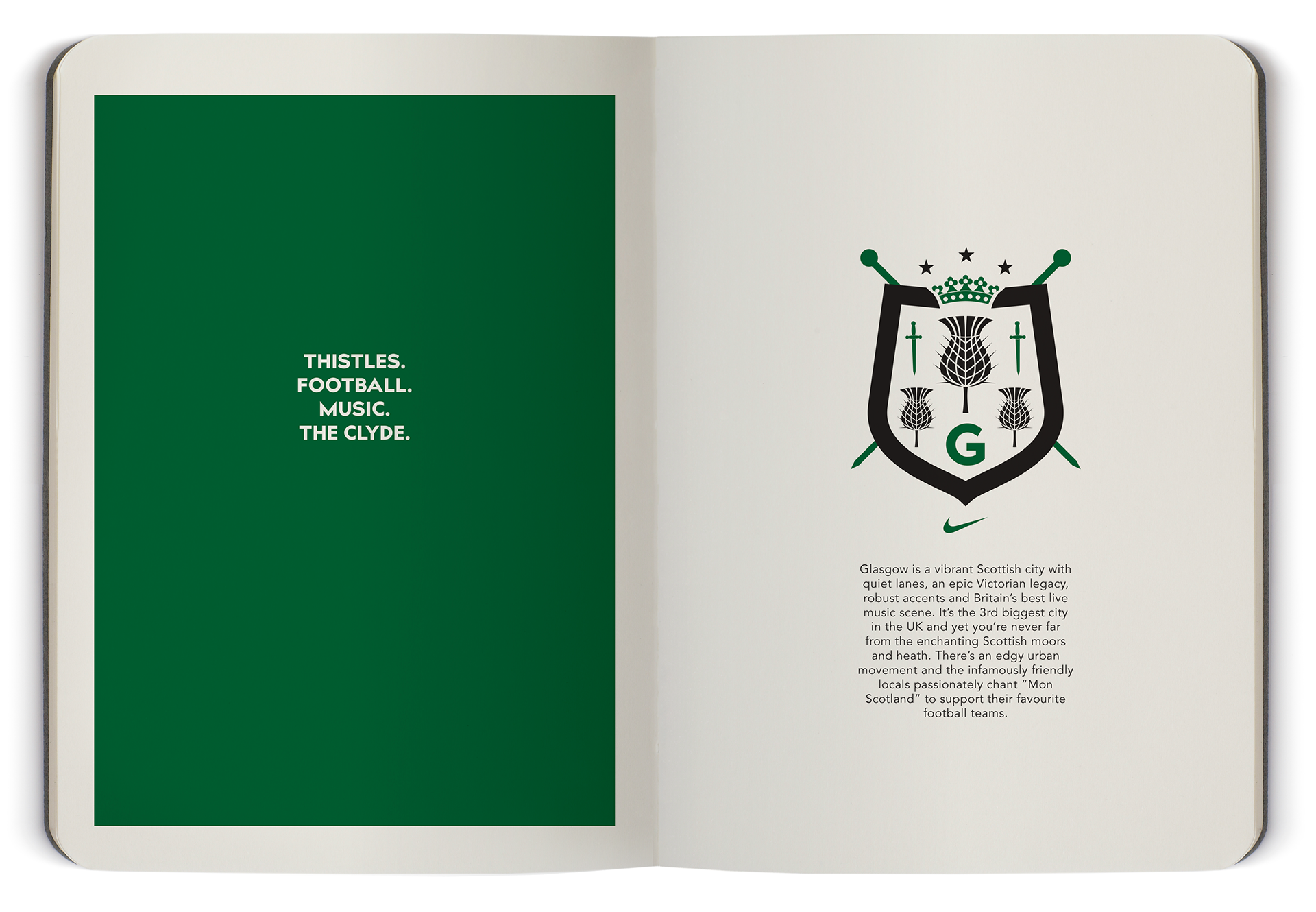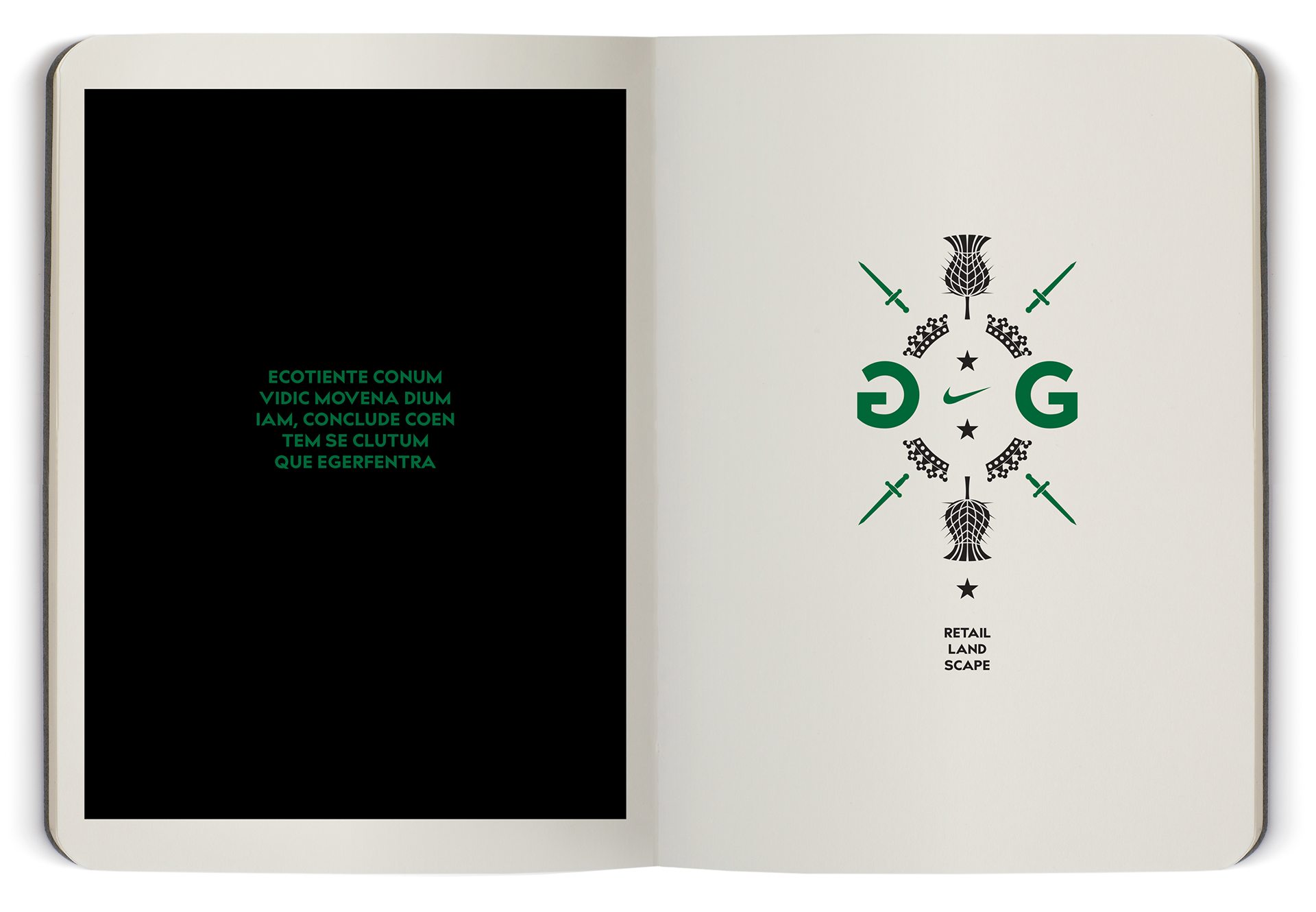 Nike requested that we change direction and change the booklet to a web app that will be fully interactive.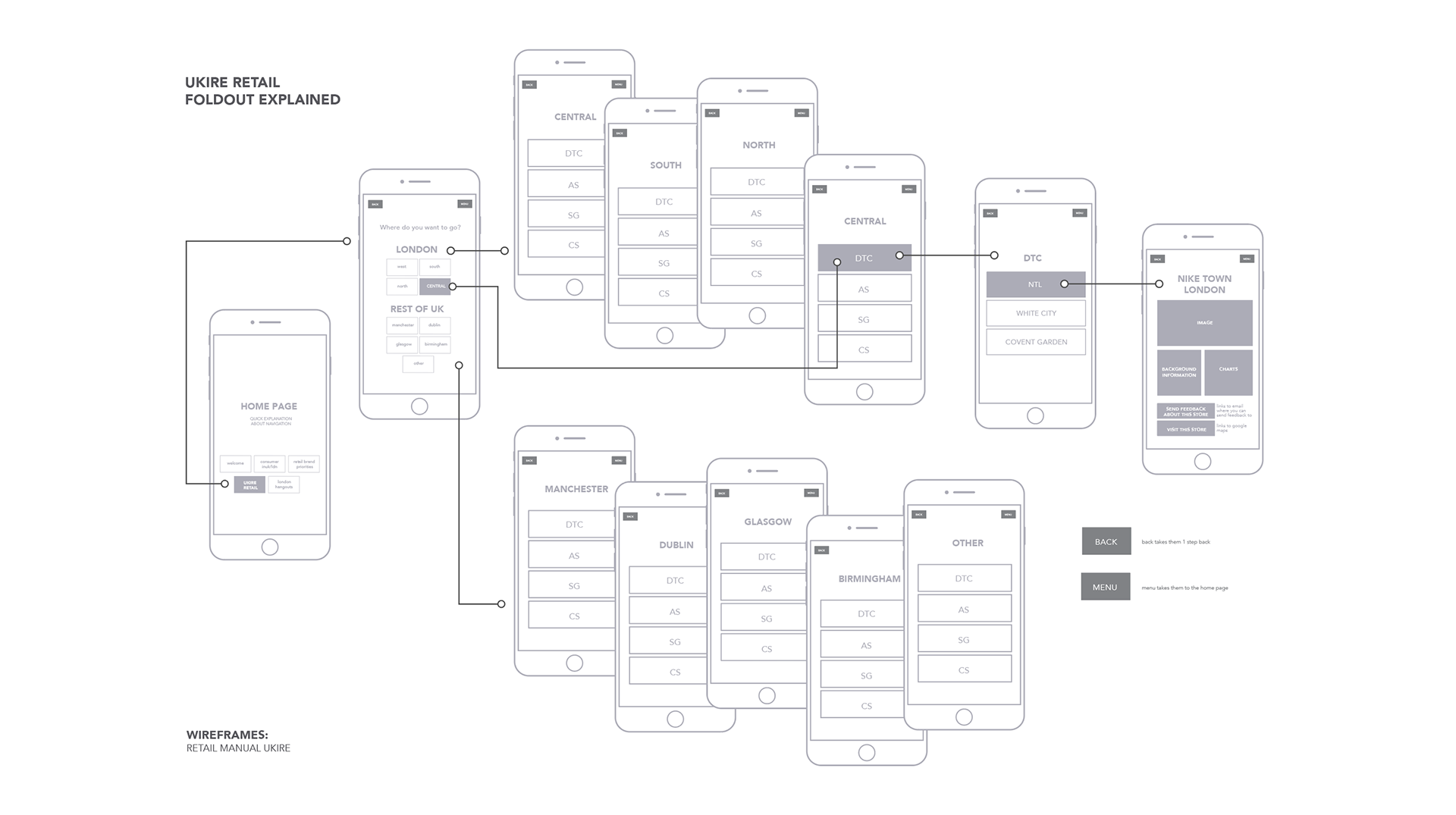 The content of the book was reworked into a product that could be used to explore the retail landscape. Because of the sensitive nature of this project, the final product can't be shared.